What's New at the CBC? main content.
June 2019
The CBC celebrates Cephalopod Week!
In honor of Cephalopod week, the CBC and the Museum teamed up with Science Friday for an evening of tentacle talk at Caveat in New York. The AMNH debuted a never-before-seen video, "The ABCs of Cephalopods," featuring CBC biodiversity scientist Samantha Cheng.
June 2019
New publication: Toward More Equitable and Inclusive Spaces for Primatology and Primate Conservation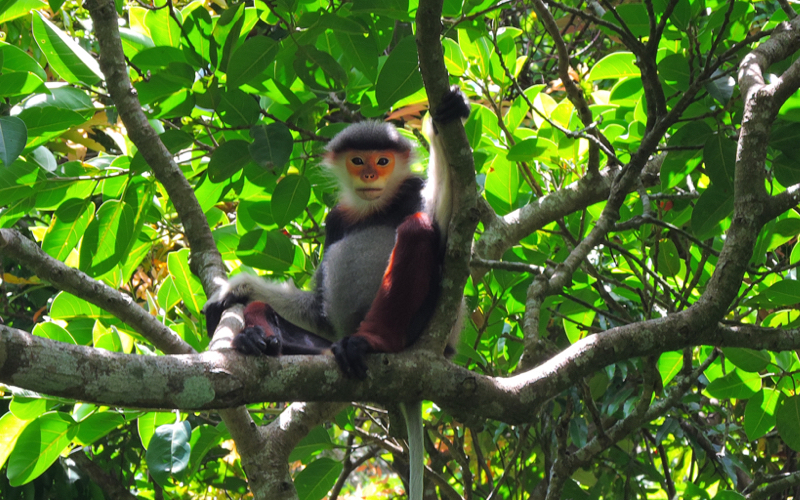 Commentary by CBC scientist Dr. Mary E. Blair, published in the International Journal of Primatology.
June 2019
New publication: Species Distribution Modeling in Latin America: A 25-Year Retrospective Review
Species distribution modeling (SDM) is a booming area of research that has had an exponential increase in use and development in recent years. In this paper, CBC scientists and co-authors performed a search of scientific literature to look at the most frequently used modeling methods and realms of application, and how SDM research and use for decision-making could be improved.
May 2019
CBC Director, Ana Luz Porzecanski, discuss UN report on MSNBC
A new United Nations report says that up to 1 million plant and animal species are on the verge of extinction because of human activity. Ana Luz Porzecanski, Director of the CBC, joined Chris Jansing on MSNBC to take a closer look at the report and its implications.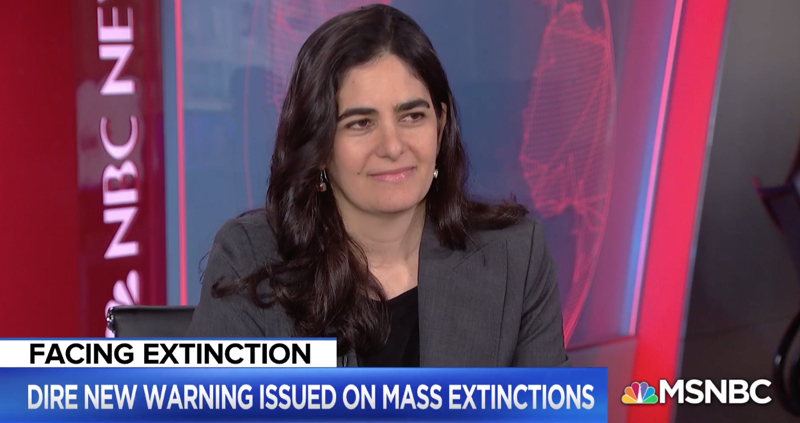 May 2019
New software release: DotDotGoose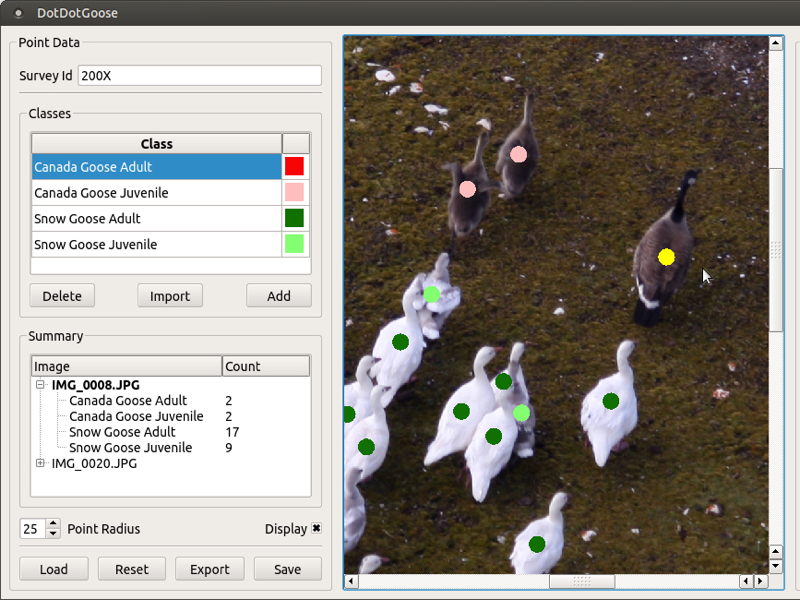 DotDotGoose is a free, opensource tool for counting objects in images. The tool has broad conservation applications, making it easy to identify, count, and classify objects - ranging from elephants to coral polyps and cells!
May 2019
New publication: Developing Biocultural Indicators for Resource Management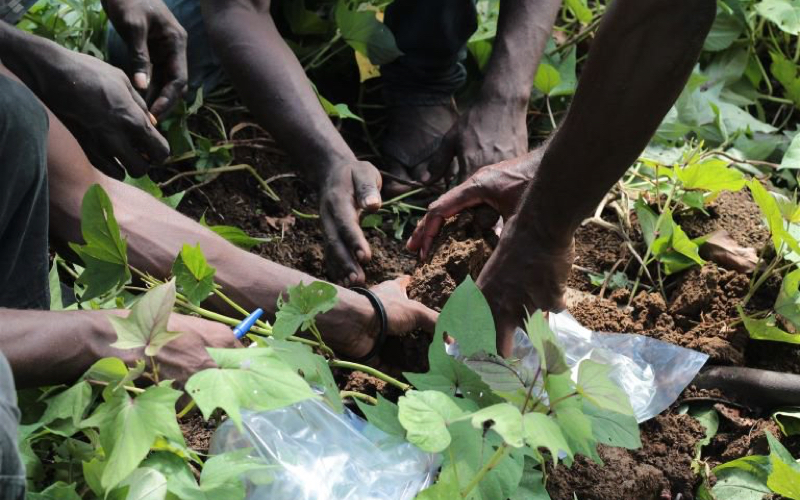 Resource management and conservation interventions are increasingly embracing social-ecological systems (SES) concepts. While SES frameworks recognize the connectedness of humans and nature, many fail to acknowledge the complex role of sociocultural factors in influencing people's interactions with the environment. As such, when indicators in SES frameworks are used to measure the social dimension, easy to measure, socioeconomic indicators are the norms, while more complex social and cultural indicators are rare. To develop meaningful indicators of resilience in SES we need to understand local definitions of resilience. In this paper, CBC scientists Eleanor Sterling and Pua'ala Pascua, together with co-authors, describe methods used in a biocultural approach to illuminate sociocultural factors that Pacific Islanders identify as important for resilient communities and offer examples of indicators that may be appropriate to measure under these dimensions.
October 2018
Student Conference on Conservation Science-New York 2018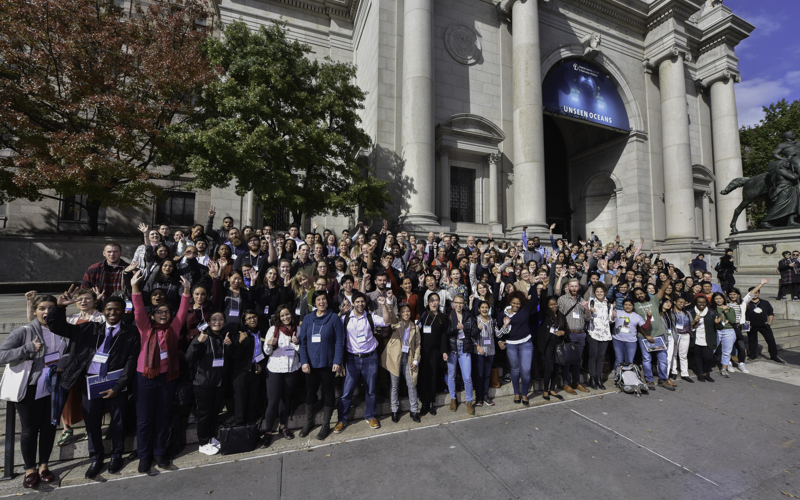 The ninth annual Student Conference on Conservation Science - New York took place at the American Museum of Natural History on October 24-26, 2018. Over 300 students, postdocs, and early-career scientists, representing 25 countries and 25 U.S states, got together at the museum to take part in the only international series of conservation conferences featuring students.
April 2018
New From the Field blog post!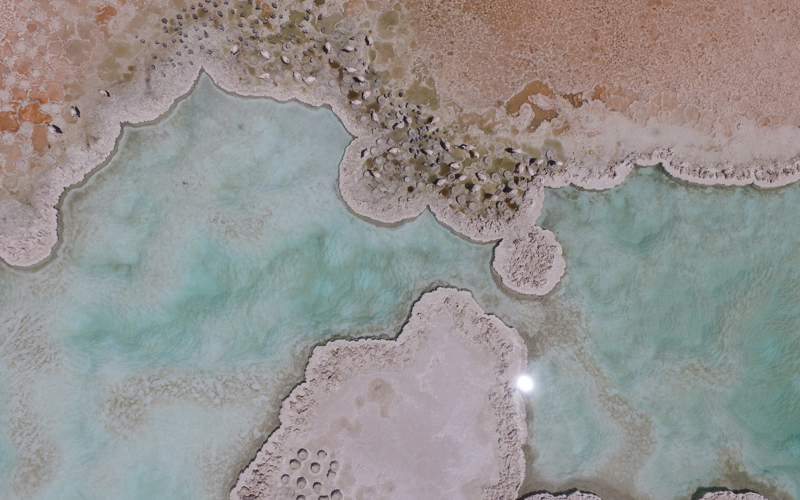 It's flamingo baby season in the high-altitude plateau of the Andes and CBC Associate Director, Felicity Arengo, uses drones to survey colonies (and count chicks!) as the birds move to new nesting areas after an unusually wet winter.
April 2018
Eleanor Sterling receives the Wings WorldQuest 2018 Women of Discovery Award!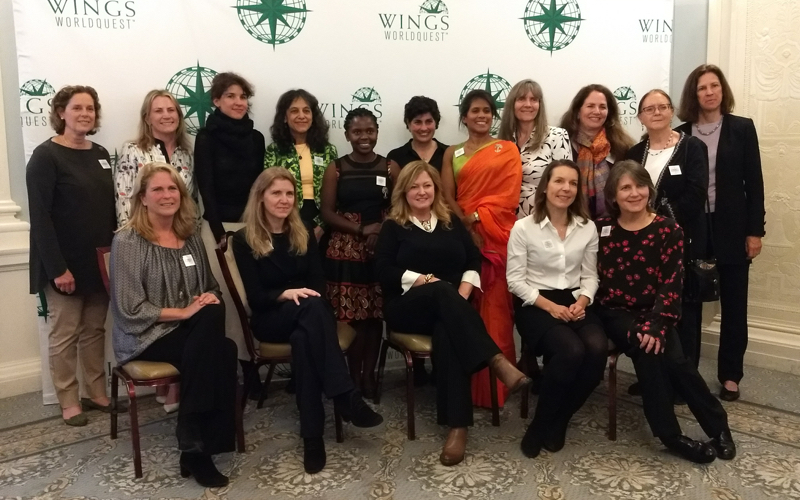 The Wings WorldQuest Women of Discovery Awards was established in 2013 to recognize extraordinary women making significant contributions to world knowledge and science through exploration. Dr. Sterling received the Humanity Award for her work to strengthen connections, between people and place, across communities, and through time.
April 2018
The CBC hosts the first meeting of the Action Group on Knowledge Systems and Indicators of Wellbeing.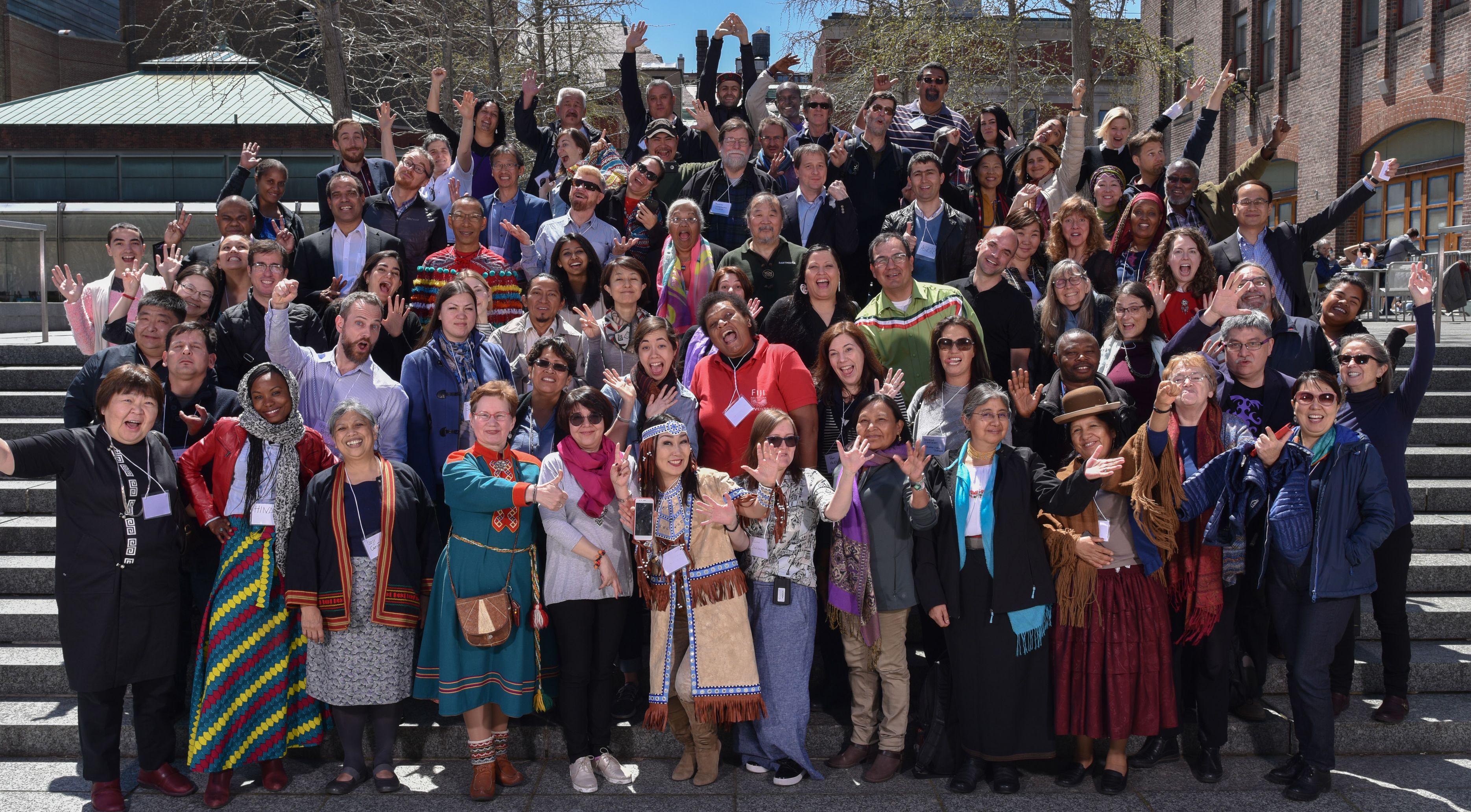 The CBC convened a diverse group of people involved with management and protection of nature and culture (including indigenous peoples and local community members, policymakers, researchers, and conservation professionals) at the Museum for the first meeting of the Action Group on Knowledge Systems and Indicators of Wellbeing. As a community of practice, the Action Group aims to inspire action and promote dialogue, exchange, and co-creation of knowledge among different stakeholders regarding the linkages between nature and culture, with a specific focus on community-based monitoring and approaches that link biological and cultural indicators.
April 2018
New publication: Slow Loris Trade in Vietnam: Exploring Diverse Knowledge and Values
Wildlife trade can present a major threat to primate populations. In Vietnam, slow lorises (genus Nycticebus) are subject to local, regional and international demand for diverse uses including as medicine, as meat and for pets. Ethnographic approaches explore the nuances of human-primate interactionsin complex sociocultural contexts. In this paper, CBC scientists Dr. Mary Blair and Dr. Eleanor Sterling et al. combined ethnographic interviews of key informants with information from questionnaires, focus groups and a movie broadcast on Vietnamese television to explore diverse knowledge and values related to slow lorises and their use in trade in Vietnam.
March 2018
Symposium on primate conservation and wildlife trade
CBC primatologist Dr. Mary Blair hosted a public symposium on primate conservation and how science can help in the fight against illegal wildlife trade at NYU.
Learn more about CBC's research on primates and wildlife trade in Southeast Asia.
March 2018
Night of the Big Cat at the Explorers Club in NYC
In honor of this year's World Wildlife Day, CBC Conservation Scientist Dr. Rae Wynn-Grant spoke about wildlife conservation at The Explorers Club Wildlife Council's Night of the Big Cat - an evening in celebration of ongoing big cat conservation efforts around the world.
Learn more about Dr. Wynn-Grant's work and research on human impacts on the ecology of black bears.
February 2018
New Publication: Biocultural approaches to developing well-being indicators in Solomon Islands
To meet local and global aspirations toward sustainable resource management, we must first understand what success looks like. At global levels, well-being can be narrowly defined, which may clash with local values and cause adverse impacts. Melanesia is home to a complex mosaic of resource management systems, and finding locally appropriate indicators of success poses particular challenges. CBC scientist Eleanor Sterling and collaborators propose that biocultural approaches, which frame issues from the perspectives of place-based communities and work with resource users to develop desired outcomes, can assist in developing grounded and appropriate well-being indicators.
January 2018
New Issue of Lessons in Conservation!
The latest issue of the Network of Conservation Educators and Practitioners (NCEP) Journal Lessons in Conservation is out! This "Student Learning" volume features open-access materials focusing on the development of oral communication, data analysis, and critical thinking skills.
November 2017
NCEP launches new website!
The Network of Conservation Educators and Practitioners (NCEP) just launched its brand new website, featuring 160+ modules.
November 2017
New AMNH podcast on wildlife trade!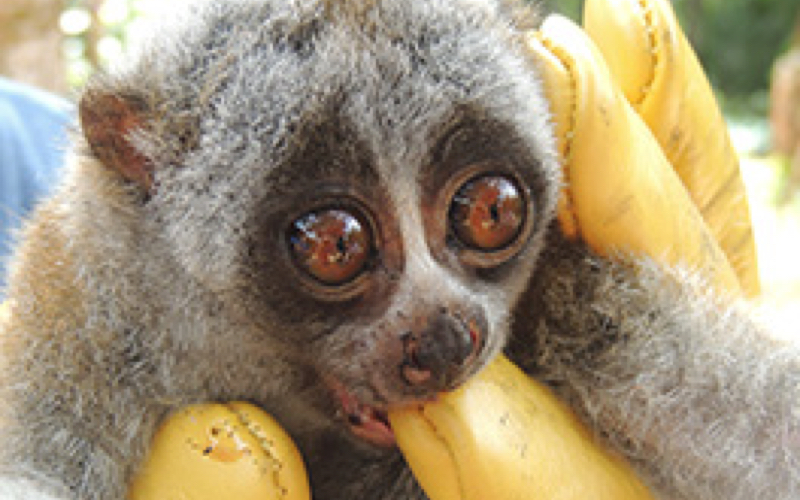 Some animals may be too popular for their own good—whether it's doe-eyed slow lorises, nocturnal primates often sold as pets, or pangolins prized for meat or medicine. Despite increased enforcement, a profitable market continues to threaten these and other endangered species. In this podcast, CBC conservation biologist Dr. Mary Blair, who is working with colleagues to understand the dynamics of illegal wildlife trade, suggests that biologists need to team up with economists and anthropologists to better understand and address wildlife trafficking.
October 2017
Facebook live: CBC scientist Mary Blair talked about her recent paper on using an interdisciplinary approach to address complex illegal wildlife trade in Southeast Asia
October 2017
Student Conference on Conservation Science-New York 2017
The 8th annual Student Conference on Conservation Science-New York (SCCS-NY) took place at the Museum October 11-13, 2017. The conference was a great success, gathering students and emerging and established conservation professionals for three days of student presentations, poster sessions, special events, and more!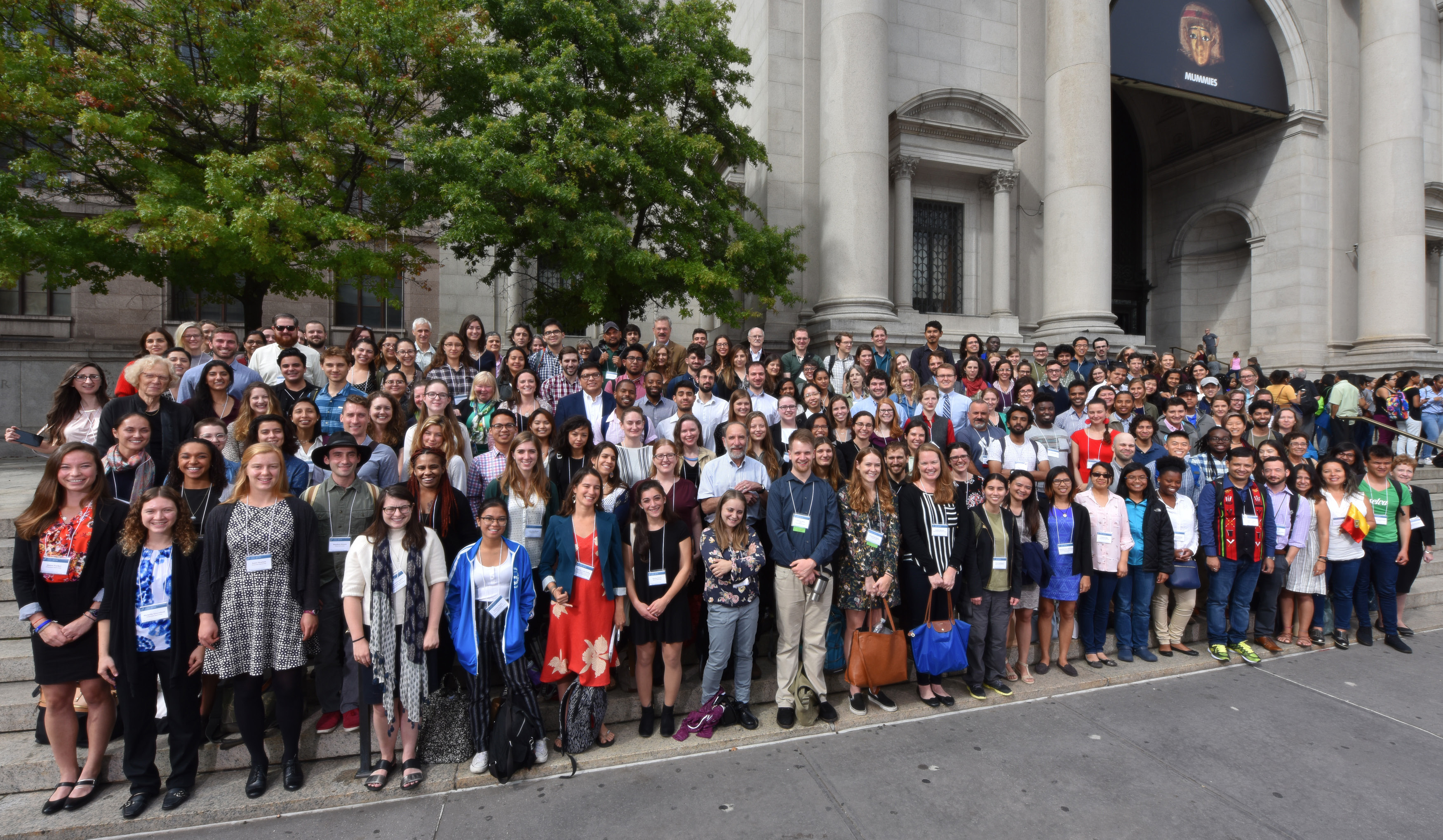 October 2017
SciCafe: Humans and Conflicts With Bears: Oh My!
CBC scientist Rae Wynn-Grant shared her research on human impacts on black bear ecology at the season opener of the Museum's popular SciCafe with her talk Humans and Conflicts With Bears: Oh My!
SciCafe: Humans and Conflicts with Bears: Oh My! – Transcript
Rae Wynn-Grant (Postdoctoral Fellow, Center for Biodiversity and Conservation, American Museum of Natural History): Hi, thank you guys so much. Thank you, Kira, for the amazing introduction.
I'm dually appointed as a postdoc in the Center for Biodiversity and Conservation and the Education Department in the Youth Initiatives Program. And the CBC in general works to transform scientific knowledge into conservation action.
And we pride ourselves on being highly skilled in scientific research. So all kinds of research. You can see images of the fieldwork and those types of on-the-ground research that we do out in the field. Also, something called bioinformatics where we take biological information and advances in technology and fuse them together to answer questions about the world.
We also do a great job at capacity building, which means really getting into communities and making sure that all kinds of people have the skills that they need to be a part of the conservation field.
And last, we do a lot of convening, kind of like this. So getting groups of people together to talk about conservation issues and to solve problems together.
The CBC has been an incredible place for me to grow in my work and to be a researcher and to also learn from all of my colleagues who study species and study ecosystems that are endangered and threatened with extinction. So I'm extremely fortunate to be working with them.
And so, let's get into the meat of the talk, what you guys came for. And that's to talk about human-wildlife conflict. And to make sure that we're all on the same page, it's important to just get a general definition. What is human-wildlife conflict? And in general, it is what it sounds like: the unfavorable interactions between humans and wildlife. And it can be characterized in two different ways.
The first way is when wild animals damage or destroy human property or threaten human safety. And so the picture behind me is of a vervet monkey, which is a species prominent in East Africa—some of you guys may have had up-close and personal experiences with vervets—and it's just getting ready to chow down on a farmer's corn crops or maize crops, which is an important cash crop, and so it's thus threatening this farmer's livelihood. It's an issue of conflict.
The other way we can characterize human-wildlife conflict is in the reverse: the way that humans might disturb wildlife in their natural habitats. And so some wild animals have dens that might be in the same places that humans like to recreate. When we go camping or when we go hiking, it's possible we can disturb the dens of species like this arctic fox, here.
And so remember that human-wildlife conflict can be seen and viewed from both lenses, and that's also how I study it.
Human-wildlife conflict is also a global issue of extreme conservation importance. So on one hand, there are groups of conservation scientists and conservation practitioners who are working really hard to race extinction of important species. And yet, when animals come into conflict with humans, it can often create a sense of... an attitude against the species, and it can reduce the support that we have for conservation of these species.
And especially when it comes to predators—and I'm going to be talking about a predator species today—even the mere threat or the mere perception that predators might cause conflict, especially in areas with a lot of ranching and a lot of livestock, can lead to policies that ultimately are put in place to decimate the population.
So what does human-wildlife conflict have to do with bears? Some of you are probably well versed in human-bear conflict, but globally, there are many species of bears on this planet. And they are in North America, South America, Asia, and Europe. We have a lot of bears on all of those continents. No bears in Africa or Australia or Antarctica. Not yet, at least.
And, unfortunately, bears, although we love them to pieces, are often associated with different types of conflict. The cute guy on the screen is a sun bear. And in Indonesia, sun bears are pretty uncommon. They're definitely an endangered species, but we can often find them in coconut tree plantations. And coconut tree plantations have become pretty prolific across different islands in Indonesia. A lot of us like to drink our coconut water when we're thirsty, and that's driven the increase in coconut plantations. And unfortunately, these cutie pies just love to eat them as well, and can decimate the crops, again, leading to farmers not wanting to support efforts and conservation for some of these endangered species.
My work is looking at human-black bear conflict in the western Great Basin, or as I'll talk about it in this presentation, the Lake Tahoe Basin. You can see on the map on the right that the Lake Tahoe Basin lies in the western United States on the border of California and Nevada. And the pointer doesn't work too well, but in particular, I study a small population of bears—and there's an example of a bear that I caught on a camera trap—that is on the easternmost slopes of the Sierra Nevada. So the easternmost part of Lake Tahoe, which is in the State of Nevada.
And in general, I'm looking for trends. So I want to investigate, when it comes to conflict, what are some of the patterns, what are some of the trends that we see? And how can we solve the problem to better protect bears and better protect people and peoples' interest on these landscapes?
So a little bit about black bear ecology, for those of you who don't know. If you look at the map on the left side of the screen, the green color indicates the historic range of black bears. So a few hundred years ago, we found black bears in the northernmost parts of North America into central parts of Mexico all the way east and all the way west.
But the image on the right shows a huge reduction in that green space. And so, although in states like New York, which is up there and has a whole bunch of green, we know that there are active bear populations. I think the estimates right now are about 8,000 bears in New York State. There's a lot of the middle parts of the country that used to have bears that no longer have populations.
But there's bears out west where I work and bears out east where we live, and so it's important to figure out, how can we continue the increase of these rebounding populations, and what can we do to avoid conflict?
And just for the purposes of scientific accuracy, I just need to nail down this idea that these range maps that I showed you before are a great indication of what's generally going on, but if you look at the historic one on the left, you'll notice that although there's tons of green all over North America, the State of Nevada seems to be pretty absent of it, as if there were no historical bear records in Nevada. And so I am fortunate that my colleagues and I have worked really hard to prove that in the 1800s the pink splotches show locations of black bear populations in Nevada historically. And so a lot of these maps need to be updated to include that information.
On the right side in green, on the other hand, is the current range of black bears in Nevada, which is really tightly constrained to the Lake Tahoe Basin, which is the area that I work in.
So one of my favorite things about black bears is also probably one of the trickiest things about black bears, and that is the name in general. So the name black bear just delineates a species, so it makes us understand that they're separate from polar bears or panda bears or anything like that.
But black bears aren't always black. They can be a variety of colors. And the way I like to think about it is in comparison to human beings. So we're all the same species, but we don't all have the same hair color. And it's the exact same thing with black bears. They can have a variety of colors.
So out east, if we went up to the Catskills or the Adirondacks here in New York, we would find black bears to be pretty much jet black in color, and sometimes they might have those white patches that are so ubiquitous on their chest. The bears I work with out west are typically a cinnamon brown color, like the ones we see here on the bottom. And bears can be gray in color, they can be kind of a blue-black, they can be a blonde color, an ashy color, or even the famous Kermode bear, which was found in British Columbia, is stark white. And sometimes people confuse it with polar bears thinking that they've spotted polar bear out of its natural habitat.
And so what am I looking at when I am initiating a study on human-bear conflict? Honestly, I'm looking for, again, patterns and trends in conflict, as well as examining individual animals and taking a close look at their conflict behavior. I want to know what are the ecological—meaning the environmental—drivers of human-bear conflict as well as the social drivers. So what is the environment doing that is promoting this conflict, and then, what are the people doing that are promoting this conflict?
And so I do a lot of data analysis, I do a lot of fieldwork, which I'll talk about extensively. I do a lot of statistical modeling. I get a lot of help from my colleagues to figure out how they're dealing with human-wildlife conflict globally, and we try to put all the pieces together.
But when it comes to identifying conflict behavior, some of the easiest things we can do are just figure out where it's happening. And so this image is from a camera trap that I set right at the human wildland interface. So essentially, at the outskirts of town, where a town meets the forest. And it's a part of the Lake Tahoe basin that we are hoping not to find bears, because it's not a great place for them to be. It's a conflict zone. But here, we captured two young cubs with probably a mother bear nearby scrounging around and looking like they might be getting into trouble. So it alerts us that there are certain parts of the landscape that might be conflict zones that we need to provide management recommendations for in order to curtail the problem before it gets too bad.
So the big question I'm trying to ask to begin this work is, what is it that bears like? What exactly are they attracted to? And so like I said before, I do fieldwork, I collect data from the ground, I do statistical analyses, I make these spatially explicit predictive models that can use data from the past to project what might happen in the future, and I do some hardcore statistics. And I'm using RSF, or resource selection probability function models, using a logistic regression and an equation that looks a little bit like that.
And the results from all of this work have shown me that black bears in the Tahoe area are attracted to hard and soft mast, proximity to seasonal and permanent water sources. They're attracted to abundance of refugia and juniper and aspen woodlands. Or to boil that all down, they really want water, trees, and food.
And so what about people on this landscape? So this is one of my favorite images, because this is the landscape that I have grown to know so well, and the mountain range that you see is the Sierra Nevada mountain range, and this picture is from this past summer, so it's snowcapped usually year-round. And this picture is being taken from the Pine Nut mountain range, which is east of the Sierras. And so in between those two ranges is what we call the Washoe Valley. And the Washoe Valley is prime bear habitat. I mean, it has the water, the food, and the trees all in abundance.
And people are moving in. So you might not be able to tell too well from this picture, but little towns that were dotting the landscape are becoming bigger towns or smaller cities. Small roads are becoming larger highways in this area. And what was once forest is being cleared for agriculture. So it's the perfect storm of different influences that are a prime attractant for conflict.
And so what is it that people in the Tahoe area like? Well, as you can see from this very satisfied looking person on this green, people in Tahoe are looking for a lot of the similar things: water, trees, and food.
And since we're attracted to the same resources, we're all hungry all the time—humans and bears—we like to eat a lot of the same things, I like to eat cows, bears like to eat cows, we're really coming into a place of tremendous conflict potential.
And so the interesting thing about humans is, not only do we like the same resources as bears, but we are introducing what we call anthropogenic resources, or in other words, human food sources, into the landscape. So like I said before, when we're clearing forests in order to make agriculture, it's really attractive to a bear to just go after the slow-moving, easy target for dinner instead of having to chase down a deer or fish for salmon.
People are building their homes in these cul-de-sac communities and planting decorative fruit trees that they can use for some of their cooking. Well, you know, bears like that too, and so they're going to come right out of the forest to eat some of that fruit. People are installing decorative koi ponds in their backyards because they have so much space in Nevada, unlike New Yorkers. That sounds like a dream to have a koi pond. They have all this space, and so they're putting little ponds in their yard and then getting really upset when their big goldfish turn up missing. And, of course, the always ubiquitous and easily understood attractant to trash.
Unlike some other bear species, black bears are omnivores, and so they eat tons and tons of meat, especially in the Lake Tahoe ecosystem, but they can also survive off of non-meat sources of food. And humans are pretty wasteful, and trash is really exciting for them. It's another easy way for them to get tons and tons of calories in the region.
And so when we have this bear behavior of raiding trashcans that people just leave out, conflict is likely to happen. And we need to make sure that everyone is aware of what to do when it happens, but also how we can avoid it.
And so the picture on the right is one that I took on one of my first outings when I was just learning how to respond to bear conflicts. And you can see a nicely manicured lawn and a tranquilized bear, so we shot it with a tranquilizer so that it would get knocked out, and then we were going to take it back into the forest from where it came.
And those guys in the picture are from the sheriff's office. So they're the local police, and they were posing with the tranquilized bear for a picture. So the person who called the bear conflict in called the wildlife authorities, who I was with, and then also called the police, because they were afraid. They were terrified. And luckily, we all arrived at the same time, and the wildlife authorities were able to show the police officers how we remove bears from conflict situations, but it doesn't always go that way.
So what do I do when we capture a conflict bear like the one in the previous image? So there's a lot to be done. The first thing we want to do is tag that bear. We want to give it a physical marker so that we know we can look for it in the future. And usually it's an ear tag, and so it'll be a colorful blue or red or green ear tag that we can see from a distance. And so when people call in bear reports in the future, we can say, did you see a tag? What color was it? Did you get the number of it? And we can figure out if this is a repeat offender.
The other thing we like to do is take DNA samples. So we really want to get to know what's going on with the bear population in general, and getting these hair or blood samples is a great way for us to get that genetic work started.
And finally, we look at the health of the bear and the condition of the bear. It's possible that some animals that are more prone to conflict are doing it because they're not as healthy. They're not as strong. Maybe they have a low body weight. Maybe they're a little bit sick, and so eating garbage is a lot easier than going and hunting for food. But sometimes that's not the case, and we need to understand why a really healthy bear, or a bear with... a young bear that has a really far future ahead of it will be engaging in this conflict.
And so we take as much information as we possibly can to get these details of the bear, and we can then look at all the different types of reports. So when we tally all of this information together... And I'm really fortunate to be working on this project, because the little-known fact is that it's the longest running black bear project in the entire United States, so it's been going on for over 20 years. I've been a part of it for about six.
And if I just give you some of the information from 2014, we can see that a lot of the bear reports are actually just bear sightings. So when people are calling in a conflict, it's because, hey, I saw an animal. I saw a bear. It's in my backyard. I saw a bear across the street. I think I see a bear in my tree, and I'm afraid and I'm nervous. Please come help.
It does beg the question, though, is a bear sighting actually a conflict? It's up for debate. However, trash, bears getting into trash is a huge one. So that's definitely a disturbance in communities and can cause some unsafety.
The third most popular conflict type from 2014 was breaking and entering, and that is never good. No matter what species is breaking and entering into your home, you definitely don't want that. So there are many of these conflicts that we know that we need to start mitigating immediately.
What do we do when we have a repeat offender or when we get a call saying, I saw a bear, the bear is eating my trash, it's breaking and entering, you need to come catch it.
The first thing we do is what I'm doing in this picture of blatantly disobeying the danger: keep out sign, and we set these big barrel traps. We bait the traps with something either extremely sweet and yummy or extremely savory. So in this picture, you might not be able to see, at the bottom of the image you see really colorful pastries, so that is rainbow swirl cake from Walmart. And they're a big contributor to this work. They give us all of their stale, baked goods for the purposes of attracting bears that love to eat garbage, and they do. But we're also equally as likely to set bear traps with sardines and anchovies and some of those smokier, saltier flavors.
So we set these traps hoping to catch a bear that's causing problems, and then we go immediately to tranquilize it, do the processing that I showed you before, and then release it back into the forest from where it came. The idea is that hopefully it won't return to a conflict zone.
The other part of what I do goes back to what I said at the very beginning, in terms of looking at human-wildlife conflict from the wildlife perspective. So ways that humans can be harmful to animals directly.
And when it comes to black bears, we're usually looking at the denning behavior of mother bears. So I showed a picture of an artic fox before. They have really important dens, but so do black bears. They're hibernating species. So all winter, they go to sleep for five, six months at a time, and they're not supposed to wake up. But with human recreation really common, especially in the western U.S., black bears can be disturbed by people doing cross-country skiing across their dens or hiking or camping nearby or any type of outdoor recreation.
The critical thing is that when mother bears give birth in their dens during hibernation and then get disturbed, they wake up out of their hibernative state, and they can abandon their dens, thus abandoning their cubs, and the cubs don't survive. That decreases the survival of the population and can be a leading cause of population decline; possibly local extinction. So it all goes together. Humans have a huge impact.
This is a picture of me. I'm really excited, because I found a bear in a den, which is not an easy thing to do, and this is a large female that we captured who built her winter den right underneath, within 100 meters, of a highway overpass. And so that's an interesting place for her to build a den, and so there are questions about why this female felt that that was a safe location, but unfortunately, it's also part of a highway overpass that allows for pedestrian traffic, and so there is the possibility that people recreating in the wintertime could wake her up, disturb her, and then she would abandon her den with her cubs.
So when we go back to looking at the spatial distribution of conflict, so what parts of the landscape are they happening, I'll reintroduce you to where we are in the landscape in the western United States. And then if we zoom in on Lake Tahoe, you can see the different pink dots on parts of the lake indicate locations of bear conflicts in terms of bears raiding trashcans.
And what we've been able to find over time is that there are hotspots of these conflicts. So if you'll notice, in the northern tip of the lake, there's an area called incline village, and that's a small town full of people, and it seems to be a hotspot for bears feeing on garbage. And what's notable about this hotspot is that all around the lake and all around the eastern portions of the lake where I'm doing my work, there is tremendous human development. So it's not just a high human population density in Incline Village. It's all the way surrounding the lake. And so there must be something either ecological or something social about that area that is contributing to the high incidents of conflict, there.
And we want to relate it to how bears are moving on the landscape. So we're doing a lot of collaring of bears that are not conflict animals, the ones that are not getting into trouble, the ones that we can only find way back in the hills in the forest that never come into town. And so when we have the data from these collared animals, and you can see the map has these points that are building on each other and building on each other, those are the animals that are not raiding peoples' garbage cans. And we like to look to see if there's overlap in that habitat use. If there is, maybe it means that people need to do a better job of wrapping up their attractants to bears. But if there isn't overlap in a lot of places, that might mean that there's something about these bears that is different than their other comrades that are attracting them to these areas.
So it's all part of a larger study to understand the ecology of the species in this landscape.
I know this is an unfortunate picture of a mother bear with her cubs, again getting into some trash, but there's a cool part of this story. And one of the interesting findings that we have from the long-term study is that this behavior is not necessarily passed down through generations. So it's not hereditary. Meaning a mother bear in the Lake Tahoe ecosystem that introduces her cubs to garbage at a young age, that kind of shows them how to get into these garbage cans and feed on human food, that doesn't mean that her cubs will grow up to replicate that behavior.
So that's counterintuitive. We often think that cubs are learning from their mothers. But in fact, we've done some genetic work to find that cubs that were fed garbage by their mothers at a young age do not necessarily grow up to be cubs that continue that behavior. They can be the cubs that grow up to stay far in the forest and never get into conflicts. That's really important, because it means behaviors can change and that these animals are adaptable, and that gives us a lot of hope for how we can mitigate the conflict.
So let's talk about mitigating the conflict. In the western United States, there's been a big push in lots of different states with bears to use bear-proof garbage cans. That is the number one thing we can do to mitigate this conflict. It's also something that we're promoting in eastern states, so including New York, Connecticut, Pennsylvania, New Jersey. That is the number one thing that we're really pushing.
In the state of Nevada, where I work, it's not yet a law for people to use bear-proof garbage cans. It's completely optional. But we are finding strong evidence to suggest that when people lock up their garbage in, admittedly, really difficult-to-use garbage cans, it reduces the risk of conflict.
The other thing we're asking people to do is change the human behavior. Bear behavior can only be changed but so many ways, but what we can do is, when we're done grilling and having barbecues, clean the grill; put it inside. Maybe take down that birdfeeder that bears keep coming around. Also, all of those yummy smelling things you have in your garage when you go to Costco and you store all your fruit snacks and whatnot in the garage, get rid of those. Even the dog and cat food that you have in the garage, even your dog and cat, maybe put them somewhere else so that they're not an attractant to bears.
So one more note on conflict mitigation, and I'm almost ready to wrap up, and that is my favorite mitigation strategy and the furriest and friendliest mitigation strategy are these guys right here. These are Karelian Bear Dogs. They're not used by regular citizens in the west. They're used by researchers like me and the people that I work with for aversive conditioning. So when we trap the conflict bear and we take it back to the forest, we don't just release it, but we release it and then get these dogs to chase it away.
Karelian Bear Dogs are a Russian breed of dog that were originally used in the Far East for hunting bears. And we use them in the western United States to help us locate bears—they have a great sense of smell—and also to chase bears away. So somehow, these little guys are not very afraid of these big guys when we're releasing them. They love the chase. And so this is actually a bear that is being chased by Karelian Bear Dogs. So if the picture were extended, they would be there in the corner just nipping at their heels. And they're a really good way. So the idea is that a bear will eventually associate getting into that garbage can or getting into that bird feeder with having this annoying dog trying to bite it as it runs away. And we're hoping that it gives a bear a sense of, I am never doing this again.
Now, I'm almost ready to conclude the talk, but I would be remiss in concluding without mentioning the impact of climate change, especially in the current environment that we're dealing with politically and environmentally. It's important to acknowledge how climate change influences all of the work that I'm doing. So, as if human-bear conflict in the western U.S. weren't a big enough issue, climate change adds a whole new bag of worms to tackle. And it's really screwing with a lot of the science we're doing, and we're being challenged with figuring out new mitigation strategies in light of it.
So the best example I can give goes back to hibernation again. So black bears hibernate during the winter, and in the western U.S., they initiate their hibernation from environmental cues. So the temperature drops. The precipitation increases in the form of snow. And when that doesn't happen, when the temperature doesn't drop at a certain time in November and when the snowfall doesn't start to accumulate, some bears can get really thrown off. Their biological cycles just don't understand what's going on. Some of them, then, don't hibernate, or they don't hibernate in time. And, although the temperature hasn't dropped all the way and although the snow hasn't started piling up, there's a lack of food resources, now.
That either means that these bears starve to death because of the climate change impacts, or it means that they go even more for the garbage, even more for the dogs and cats, even more for the cows and those koi fish in the ponds.
And so when we have bears walking around like this with a late snowfall looking for food that doesn't exist, it just throws a whole other wrench in the human-bear conflict issue.
And so, to conclude, bears are an important part of ecosystems in the West. They're an important part of the ecosystems in the East as well. And in the spirit of coexistence with wild animals and in the spirit of promoting the conversation of these species, it's really important to understand the role that humans play in preventing conflict and increasing the populations of these species on our landscapes. It benefits the ecosystems that thus benefits us, and we can live in a more harmonious way with our wild neighbors.
So thank you very much.
June 2016
Workshop on teaching about food systems: Community of Practice II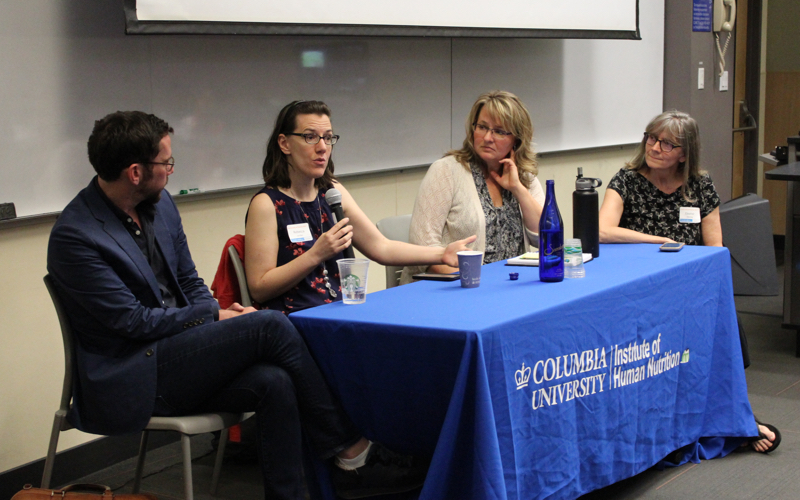 On June 8 and 9, we gathered for the second Foods Systems Workshops: Community of Practice (CoP II) at Columbia University. The workshop featured two full days of panels, presentations on existing work and lessons learned, and active curriculum development on teaching about food systems.
May 2017
Community-based conservation in Catamarca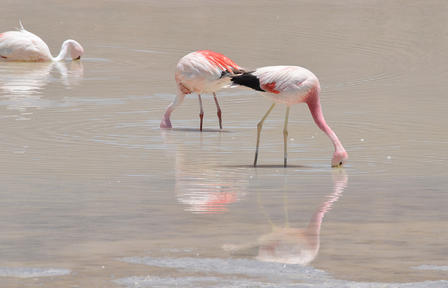 CBC scientist Felicity Arengo returned to Argentina to work with colleagues there to train community members to monitor flamingo populations and wetland habitats and to investigate the emerging lithium mining development.
April 2017
March for Science
The CBC team celebrated the 2017 Earth day by participating in the New York and Washington D.C. March for Science. The CBC promotes and actively works to enhance diversity, equity, and inclusion in science.
Read more about achieving inclusive science in this Union of Concerned Scientists blog post by CBC staff and collaborators.
April 2017
CBC at the Earth Optimism Summit
The CBC's Director, Ana Luz Porzecanski and Chief Conservation Scientist Eleanor J. Sterling highlighted the importance of Museums in conservation as speakers in the Earth Optimism Summit plenary: Science, Conservation, Inspiration.
April 2017
Nature Works Everywhere: Virtual Career Panel
CBC Scientist Rae Wynn-Grant joined fellow STEM professionals in a live virtual panel about their careers in engineering, ecology, and advocacy, and how they got to where they are today, hosted by the Nature Conservancy and EarthEcho International.
April 2017
NCEP Vietnam featured on PANORAMA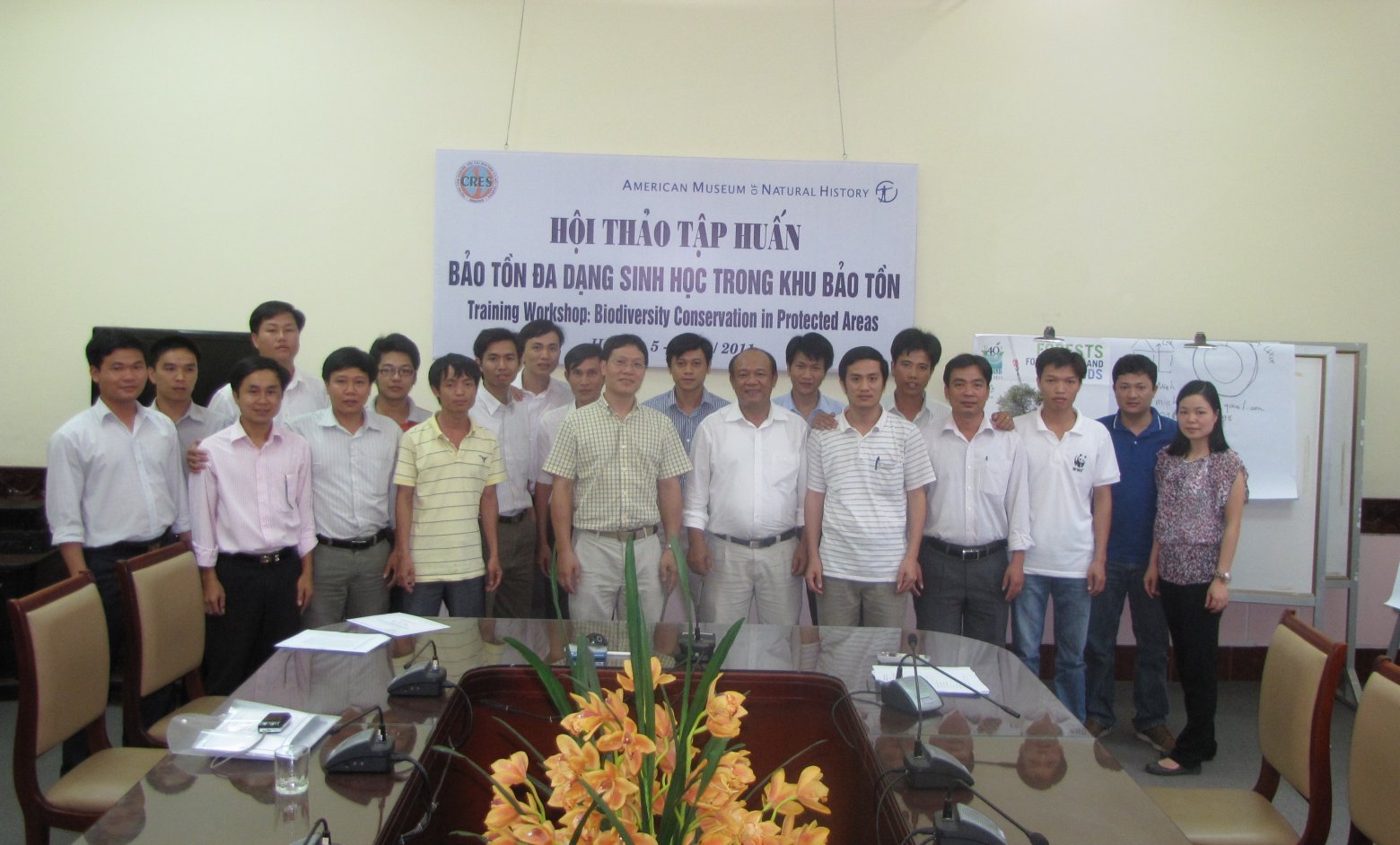 The CBC's Network of Conservation Educators and Practitioners (NCEP) pilot training program in biodiversity conservation and protected area management in Vietnam was recently highlighted as a featured solution on PANORAMA.
March 2017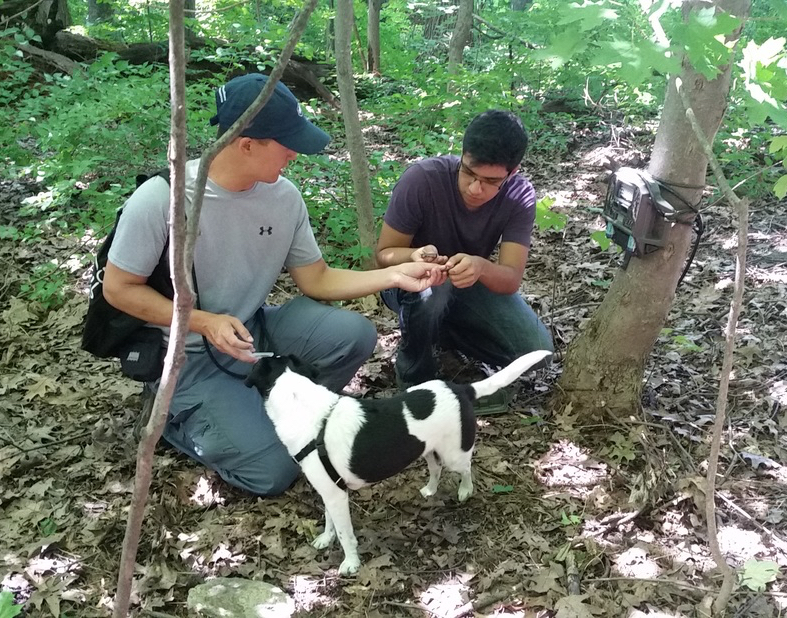 The Gotham Coyote Project receives the Urban Park Service Partnership Award!
Mark Weckel's Gotham Coyote Project was awarded the Urban Park Service Partnership Award, based on his work and dedication supporting the Urban Park Rangers in their mission to connect New Yorkers to the natural world through environmental education, outdoor adventure, and wildlife management.
March 2017
Open-source release of Maxent software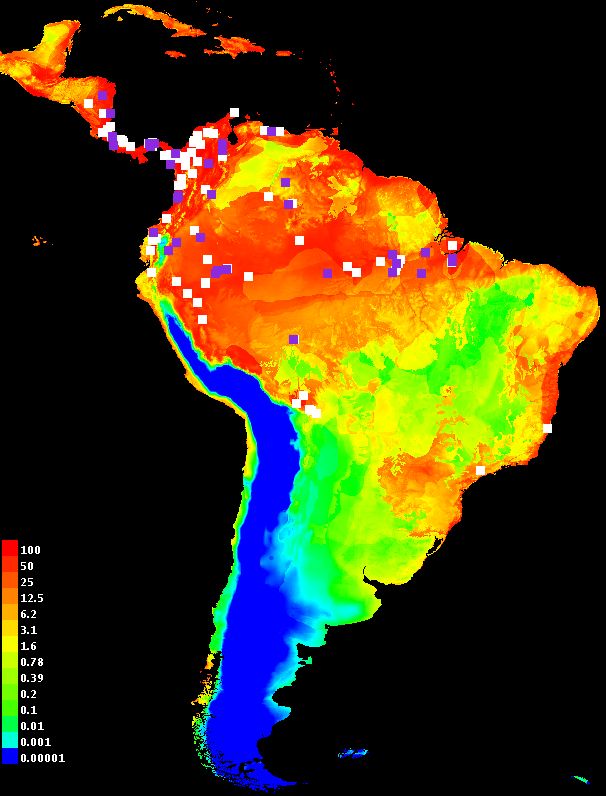 The Maxent software for modeling species niches and distributions is now available open source hosted by the CBC, where the idea for the software originated.
March 2017
New publication!
Interested in involving stakeholders in conservation activities? Check out newly published results of a comprehensive literature review of the evidence regarding the role of stakeholder engagement in achieving biodiversity conservation goals at the local scale.
March 2017
New publication!
CBC Software Developer Pete Ersts contributed to the study Multiple processes drive genetic structure of humpback whale (Megaptera novaeangliae) populations across spatial scales, which looked at population structure in humpback whales in the south Atlantic and Indian oceans. The researchers found that geographic distance drove genetic structure, there were stronger differences among female breeding stocks than in males, and whales breeding in the Arabian seem to be distinct from the other basins studied. This new information can help in the management of whale populations that are still recovering from commercial whaling.
March 2017
SciCafe: The Search for Slow Lorises
CBC primatologist and Director of Biodiversity Informatics Research, Dr. Mary Blair, gave an AMNH SciCafe talk on slow lorises and how research on these endangered animals can contribute to a better understanding of wildlife trafficking, including the risk of zoonotic disease spread.
Mary Blair (Director, Biodiversity Informatics Research, AMNH):
Before I get into slow lorises, which is what we're going to talk about at length, I want to tell you a little bit about the research center that I work in here at the museum. It's called the Center for Biodiversity and Conservation, and we work to leverage museum science, technologies and collections to forward and advance research to conserve biodiversity around the globe. And we do that by transforming diverse knowledge from different sources and perspectives into action for biodiversity conservation.
This is one of the places we work. This is a shot from Vietnam. This is Crocodile Lake in Southern Vietnam in Cat Tien National Park. I've only been working in Vietnam since 2011 when I first came to the museum, but museum scientists have been working there for more than 20 years, describing more than 50 new species and helping to support establishment of protected areas to conserve biodiversity.
In addition to lovely landscapes like these, there are a lot of amazing species that are unique to Vietnam because of its special geography, and we call these endemic species. I'm going to show you a slide show of some of the favorite things that I've seen over the years in Vietnam.
This is a Calotes lizard, or a changeable lizard. It will change colors before your eyes. I just almost stepped on this guy just walking around in the same national park, in Cat Tien National Park.
This is a Malayan pit viper. Gorgeous pink snake. I'm a huge snake fan, and this is one of the most beautiful ones, in my opinion.
This is a sunbird, an olive sunbird. These are the hummingbirds of Asia. They also drink flower nectar, and they're gorgeous and very small.
And this, this is a douc langur, or a douc monkey, we would say. As a primatologist, I love working in Vietnam. There are 27 different species of primate. That's a lot for one country to have. And a lot of those primates are unique, they're endemic, to Vietnam.
This is a juvenile male red-shanked douc, and even though he's still a juvenile, he's got a big gut, as you can see there. He uses a multi-chambered stomach to ferment mature leaves, so that's why he has such a big gut.
Before I show you more of my favorite primates in Vietnam, let's just get on the same page about what a primate is.
This is another primate, another endemic-to-Vietnam primate, the Con Dao macaque.
And here are some other primates you might be familiar with. This is a gorilla, right? A primate. Everybody's cool with that, right? This is a howler monkey. And this is my Uncle Ernie.
[laughter] Hi, Uncle Ernie. I love you.
So, I'm a primate. Uncle Ernie's a primate. All of you are primates. And what do we have in common? We have forward-facing eyes. We have relatively short noses. We have toenails and fingernails instead of claws. We have opposable thumbs, which are great for grasping. And we have long, slow lives for our body size compared to most other mammals, so we live a long time. And we have only one or two babies at a time. Primates are also highly intelligent, have highly social behaviors, often live in groups and like to take care of each other.
So, those are primates.
And primates are very important to their forest communities, and this is one reason why. I'm wondering if you guys have any idea what this is a photo of. This is feces, various feces that I have collected with my own hands over the years from various monkeys. And I think you can see that it's full of seeds. Primates like to eat fruit—I love to eat fruit—and as the seeds pass through our guts, they're actually more able to germinate and turn into plants.
So, primates do an amazing service for their forest community, and they're really important to overall biodiversity.
Let's talk about biodiversity for a minute, too. By "biodiversity," I mean the variety of life on earth at all of its levels from genes to ecosystems and the processes and cycles that maintain that diversity. And biodiversity is important to us. It's important to people. Why is that? It provides us with food, shelter, fuel, medicines. It allows for pollination and seed disbursal, so primates would be an example of that service. Other services it provides: climate regulation, water purification, nutrient cycling, agricultural pest control. Bats, for example, are really great at pest control for a lot of agricultural products.
And in addition, there are cultural reasons why we might value biodiversity. We might have spiritual or religious reasons to value a certain place or area, and biodiversity might actually shape who we think we are and our relationships to one another.
So, there are a lot of reasons why biodiversity is important to us. It's important to our health and our wellbeing.
Now that we're on the same page about that, back to awesome primates that I like.
Okay, this is an amazing, amazing animal. This is the Tonkin snub-nosed monkey. It is one of the most endangered animals in the world. There are only 250 animals left, and they're all in isolated groups in northern Vietnam.
And finally, we come to the slow loris. This is a pygmy loris, and you can already see there's some things that are different about it compared to the other primates we've been looking at. It's smaller. This picture is taken at night. Lorises are the only nocturnal primates in Vietnam, "nocturnal" meaning they're more active at night than during the day. The rest of the primates are diurnal, or active during the day.
And lorises are also different in that they're a little more solitary than the other primates. They're at low densities. They're very few and far between. They prefer to forage alone, although they do still have some social behaviors. And that makes them difficult for researchers to find. In fact, we have a lot less information, there's been less research done, on this group compared to the other primates in Vietnam.
So, we need to learn more, but what we do know is that they're strongly threatened by illegal wildlife trade.
These are the two different species of loris that are in Vietnam. There are eight or nine or probably more species across South and Southeast Asia, but these are the two in Vietnam. On the left, we have the pygmy, which is a smaller loris and it's more orangey, and on the right is the Bengal loris, which is fuzzier. You can see that she, this one, has fuzzier ears, and it's about twice the size actually. It's hard to tell from the photo.
These are both endangered with extinction because of illegal wildlife trade. That's the major threat to these animals.
What is the wildlife trade? By "wildlife trade," I mean use of wildlife or wildlife products by humans for human consumption. This trade, it's the third-largest black market in the world behind the arms and drugs trades. It's extremely profitable, and it threatens biodiversity. It's also a threat to global development, human health and security.
Here, I'm showing you, in case you're curious, a photo of snake wine from Vietnam. These are snakes in alcoholic rice wine, and this is sold as a medicinal alcohol.
Vietnam is a particularly important place to be asking questions about the wildlife trade. It's somewhere where trade continues to be rampant at very high levels, even though there's a lot of recent efforts by the local government and by international governments to try and control the trade better. It just keeps going, and going strong.
Vietnam is also a thoroughfare country from other parts of Southeast Asia for trade to East Asia and beyond, so because of its geographic location, it's also a really important place to think about wildlife trade.
And wildlife trade is a major problem for lorises. They're traded for different kinds of medicines, as food, but as you probably noticed, they're very cute and actually one of the biggest demands for them in trade is as exotic pets. You may have seen them on YouTube eating rice balls, being tickled. It is very likely that those animals were obtained illegally. Most of those videos come out of Russia and Japan, which is well outside of their known range, and it is illegal to trade in lorises across borders.
Unfortunately these animals can be sold for as much as $6,000 or $8,000 in Japan. The demand is very high.
But they don't make very good pets. Number one, they're poisonous, and I don't have time to talk about that in the talk, but I really hope that one of you asks me about it in the question-and-answer session. So, not a good idea to have a poisonous pet in general.
In addition, they eat a very diverse and difficult diet for someone to maintain in captivity. They eat a lot of tree gum and sap, and they also eat a lot of insects and small vertebrates. They don't eat bananas and rice.
Okay. Now, in addition to a threat to lorises, wildlife trade also poses a threat to us, to humans, and I'm going to give you three reasons why. The first is the threat of zoonotic disease transmission. A zoonotic disease is a disease that is passed between animals and humans, and these types of diseases are responsible for 75 percent of current emerging diseases of threat to humans today. So, think about Ebola, Zika, West Nile; these are all zoonotic diseases. All of the scary ones are zoonotic.
And here, I'm showing you a map put together by the USAID Predict Project. This is a map of predicted hot spots of zoonotic disease transmission produced by a global sampling of particular species that are most at risk to transmit diseases to humans. That includes a lot of mammals like bats and primates and also birds, and those groups are also highly traded in the wildlife trade. And here, the red is showing the biggest hot spots where transmission is most likely. The arrow is showing you Vietnam, so it's clearly a hot spot.
And here, I'm showing you alerts for confiscations in wildlife trade at major ports just in the last year, and a bigger, redder circle means more confiscations. And again, Southeast Asia and Vietnam is a hot spot for wildlife trade.
So, predicted zoonotic disease transmission overlaps with hot spots of wildlife trade, and it's likely that it makes the hot spots even hotter.
The second reason why wildlife trade is a threat to humans is that it poses economic and security risks. Unfortunately huge transnational criminal networks are a part of wildlife trade because there's higher payoff and lower risks than arms and drugs trades. And unfortunately that means they're willing to take risking human lives as a result of this trade. Over a thousand protected-area rangers have been killed in the last ten years due to these criminal syndicates.
In addition, communities that depend on wildlife, for example, for tourism revenue, they have economic risks and losses because of wildlife trade problems.
And lastly, as I mentioned before, biodiversity is important to us as humans. It's important to our health and our wellbeing, and wildlife trade is a threat to species and ecosystems and biodiversity at a systematic scale. So, it's also a problem for us because of that.
All right. On to what I have been doing in response to these issues.
A few years ago, with our long-time partners in Vietnam we came together to recognize that there are major knowledge gaps about slow lorises and their biology and that wildlife trade is a major threat to them and many other species in Vietnam. So, we set out to understand what the drivers and patterns of trade in lorises are in Vietnam.
We've done field work all across the country, and in June I'm going to go back to some new sites in northern Central Vietnam to fill in some of those gaps there. I'm very excited. And what we do is we visit a site. We sit down with the director of the national park and the scientific staff. We talk about where the best places are to camp, where it's safe, where have people seen lorises. We go set up camp, and we go out in the daylight to decide where we're going to walk that night. So, we'll either physically mark the trail or we'll use a GPS unit that I'm holding there. That's because the forest looks completely different at night. It's very easy to get lost and not find where you had intended to go.
So, then, we wait for the sun to set, and we put on a huge headlamp, and I brought one here to show you. This is a red-filter LED headlamp, and it can go really far. Can you see that over there? Yeah, it's a major spotlight, and it shines super—it's called a Super Spot. It shines very far away, and it will pick up just the slightest shiny thing. It will pick up a raindrop at the top of a tree. I can see that shining back at me.
So, everything will shine back at you in the dark. I'm just going to test you and see what you think. Here, this shined back at me one day. What do you guys think it is? What do you think? A bat? It was a sac of beetle larvae. [laughter] It was this. I know, I was surprised, too.
Sometimes we'll just see one really tiny, shiny spot, and it will be the compound eye of a spider from really high in a tree.
So, everything will shine back at you, and it's a little overwhelming at first, but when you see a loris, it is unmistakable. They have huge eyes, and the color of the red filter perfectly highlights the natural reflectants at the back of their retina. And so, it's really bright. And they're curious about us, so they'll keep staring at you, so it's very easy to tell them.
This is just a quick video to show you what it looks like if we're lucky enough that we can get a spotlight on them. When we do see one, we try to take a photo first, actually, because we're really interested in the coloration patterns on the face, which might help us tell species apart.
We take notes on what kind of tree they're in, what species, how high are they in the tree, how far is it off the trail, what are they doing, are they looking for food, are they just kind of hanging out. We write all of this information down.
And sometimes we see other really cool stuff, too. On the left here is a common palm civet, and this is an oriental bay owl. I was really excited to see that one. And this is a huge flying squirrel. It's, like, this big. It was awesome.
And sometimes we wake up things that are trying to sleep. [laughter] These are two macaques, and the male here is a little displeased that we woke him up, but the female seems to be sleeping, still. [laughter] So, I think it was okay in the end. Fifty-fifty.
All right. So, we watch the loris for a while, and if we're really lucky, it poops. This is gold for us. [laughter] We collect the poop, and we use it for genetic analysis, and we combine the samples that we collect in the field with samples from museums. We're able to get DNA from 100-plus-year-old historical museum specimens, from museums all over the US and also all over Vietnam, and we've combined all these sequences together to get a reference database from which we can pinpoint differences between loris populations. And when a confiscation happens, we can figure out where it came from.
I just want to highlight that most of the lab work has been done by students. On the left is graduate and undergraduate students at Hanoi University of Sciences in Vietnam, and they've done all the lab work on the field-collected samples and the museum samples in Vietnam, and on the right is one of the many undergraduate students—this is Alora from Columbia University, who did the lab work here upstairs on the Eighth Floor on our specimens here from the museum. It wouldn't have been possible without them.
Our reference database allows us, as I mentioned, to figure out where a confiscated loris came from. As an example, the US Fish and Wildlife Service sent us a bunch of samples that were confiscated here at US airports, and we were able to match the nucleotides—those are the different letters there along in a line, our DNA sequence—and we could match them exactly with a pygmy loris from Laos.
And this is really helpful because it can help us understand where are hot spots of trade, where should enforcement be targeted, where are a lot of lorises coming from. And if there's a healthy individual confiscated that might be reintroduced back into the wild, we can make sure that it's reintroduced somewhere where it's likely to survive.
Within Vietnam, we found something really interesting. We found that most of the confiscations in Northern Vietnam are coming from the south, so there's a clear northward pattern of trade for lorises. This is consistent with what other researchers have found with some other species as well.
In addition to the research that we've been doing, we're also working to build capacity, build the skills for other researchers and Vietnamese students to continue and expand on this work and grow our database for all threatened vertebrates in the entire region. This is a shot from a workshop that I co-led in Hanoi at the university there on using genetics to develop this kind of database.
We're also bringing our research to the level of government officials and scientists. Over the last three years, we've had a series of workshops where we communicate our results at this level to help inform management. And that's really what we're trying to do here is use rigorous science to inform forward-thinking management that will help to reduce this really complex problem of wildlife trade.
Thank you so much.
[End of audio]
January 2017
New podcast!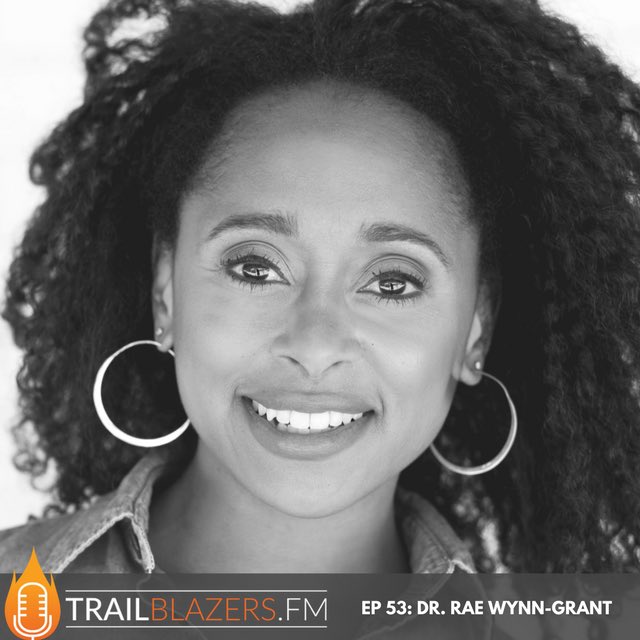 CBC Scientist Dr. Rae Wynn-Grant shared why it's cool to love science, bears, and lions on Trailblazers.FM podcast, which explores stories of successful black professionals, entrepreneurs, and thought leaders.
January 2017
Facebook Live:
Conservation biologist Dr. Rae Wynn-Grant talks bears, hibernation, and her latest field work
December 2016
The CBC at the CBD COP 13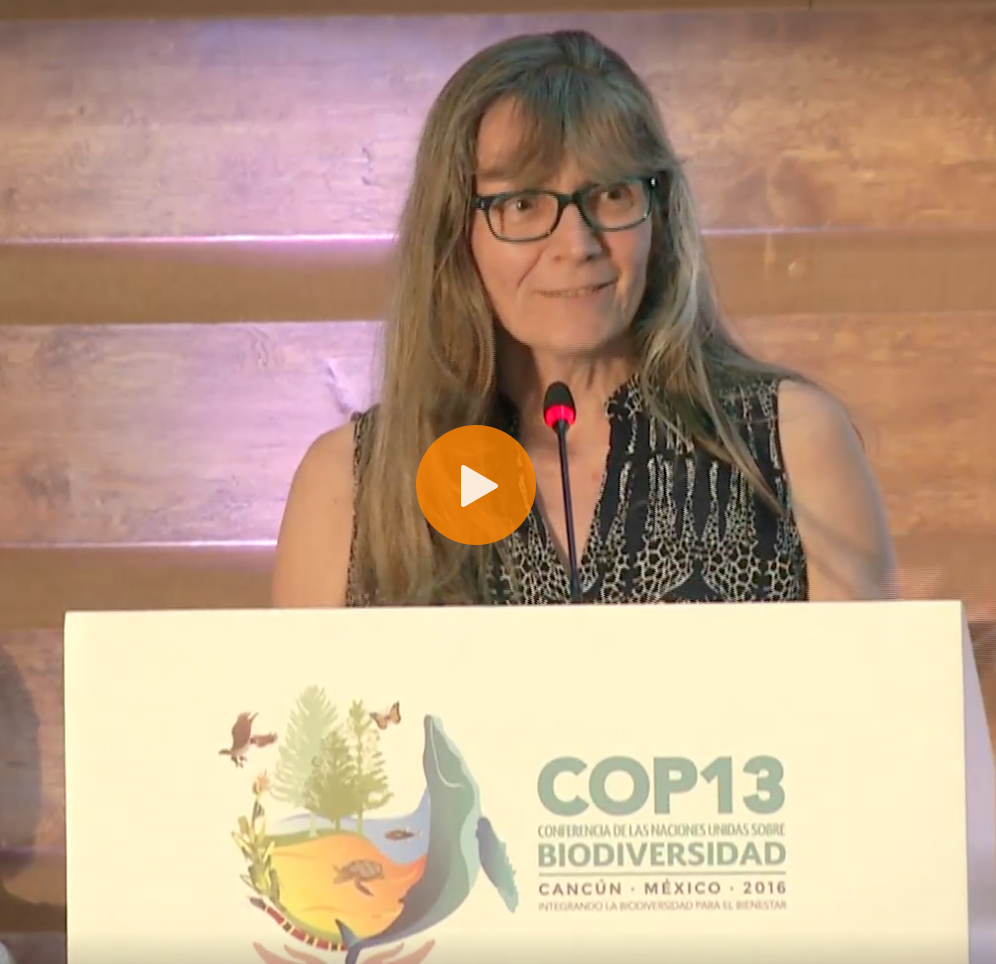 Chief Conservation Scientist, Dr. Eleanor Sterling, gave a presentation about her work on biocultural indicators at the "Muuchtambal" Indigenous Persons Forum during the 13th Conference of the Parties to the Convention on Biological Diversity (CBD COP 13) in Cancun, Mexico.
November 2016
New publication!
"Conservation social science: Understanding and integrating human dimensions to improve conservation" by CBC scientist Dr. Georgina Cullman et al. describes the unique contributions that the social sciences can make to conservation.
November 2016
Columbia announces a series of new courses
"Food: An Interdisciplinary Perspective", organized in collaboration with the CBC
The courses will focus on the interplay between food and the environment, individual and public health, economics and public policy. By providing students with a holistic understanding of the modern food system, the curriculum is intended to broaden students' global awareness and consideration of their own social responsibilities, while also providing a basis for understanding one of the largest economic sectors. The courses will be offered as science electives for non-science majors and will be targeted towards sophomores, juniors, and seniors. The first course will likely be offered in Spring 2017.
October 2016
Cuba!
Cuban poster artist Michele Hollands meets with CBC Director Ana Luz Porzecanski to discuss the art and a design on display in the Museum's Cuba! Exhibition, which opens at the Museum next month.
October 2016
Illegal wildlife trade in Vietnam
Illegal wildlife trade poses a major threat to a group of nocturnal primates called slow lorises. Find out how researchers from the CBC are working with partners in Vietnam to protect these animals.
October 2016
New publication!
The book Curating the Future: Museums, Communities and Climate Change, with the chapter Food and Water Exhibitions: Lenses on Climate Change by the CBC's Eleanor Sterling and Erin Betley, is now available! The book explores the way museums tackle the broad global issue of climate change, including the power of real objects and collections to stir hearts and minds, to engage communities affected by change.
September 2016
Dr. Eleanor Sterling receives Yale University's Wilbur Lucius Cross Medal
CBC Chief Conservation Scientist, Dr. Eleanor Sterling was the recipient of the Wilbur Lucius Cross Medal, an honor presented each year by the Graduate School Alumni Association of Yale University to a small number of outstanding alumni. The medal recognizes distinguished achievements in scholarship, teaching, academic administration, and public service–all areas in which the legendary Dean Cross excelled.
September 2016
CBC collaborator recognized as "Hotspot Hero" at the 2016 IUCN World Conservation Congress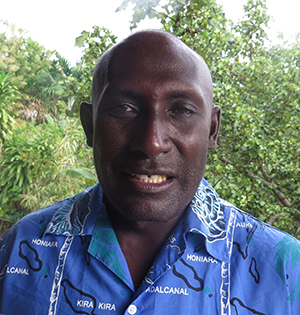 CBC Pacific Programs research collaborator David Boseto was recognized by the Critical Ecosystem Partnership Fund (CEPF) as a "Hotspot" Hero. The award was granted on September 5, 2016 at the IUCN World Conservation Congress in Honolulu, Hawaii. David was one of fifteen conservationists selected from the over 2000 grantee organizations funded by CEPF globally and was recognized for his exemplary work with Ecological Solutions Solomon Islands (ESSI), of which he is a founder and current co-director.
September 2016
CBC scientist receives prestigious award at the 2016 IUCN World Conservation Congress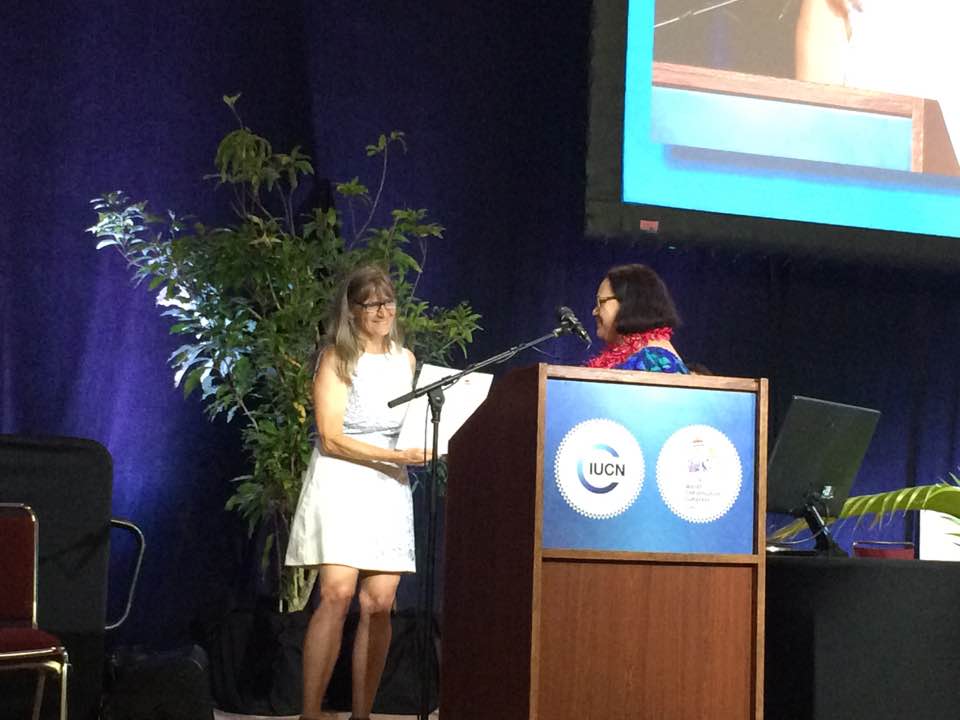 CBC Chief Conservation Scientist, Dr. Eleanor Sterling, received the inaugural IUCN Commission on Environmental, Economic & Social Policy (CEESP) Meritorious Research Award, in recognition of her outstanding and inspirational research over a career specializing in the importance of inter-disciplinary collaboration, bridging science and social science, research and practice in the pursuit of beneficial, equitable and just forms of biodiversity conservation. The award was given during the 2016 IUCN World Conservation Congress in Honolulu, Hawaii, on 6 September. The CEESP Awards Committee unanimously decided that Dr. Sterling's lifetime work was more than deserving of recognition and thanks. Congratulations Eleanor Sterling!
September 2016
Upcoming exhibition: ¡Cuba!
This November, the Museum will be opening a new exhibition on the natural history and culture of Cuba. ¡Cuba! is co-curated by CBC Director, Ana Luz Porzecanski, and Curator-in-charge of Herpetology, Dr. Chris Raxworthy.
August 2016
Field notes: Expedition to Cuba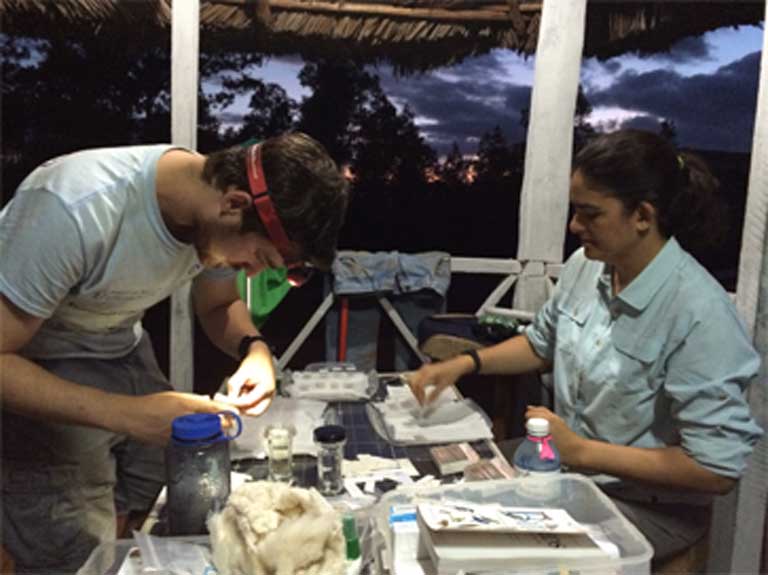 CBC Director, Dr. Ana Luz Porzecanski, co-organized with AMNH scientists and colleagues from the Museo de Historia Natural de Cuba, an expedition to Alejandro de Humboldt National Park, on the northeastern end of Cuba.
Read about the expedition in the Mongabay interview with Dr. Porzecanski here.
July 2016
Blog post: How to Collar a Bear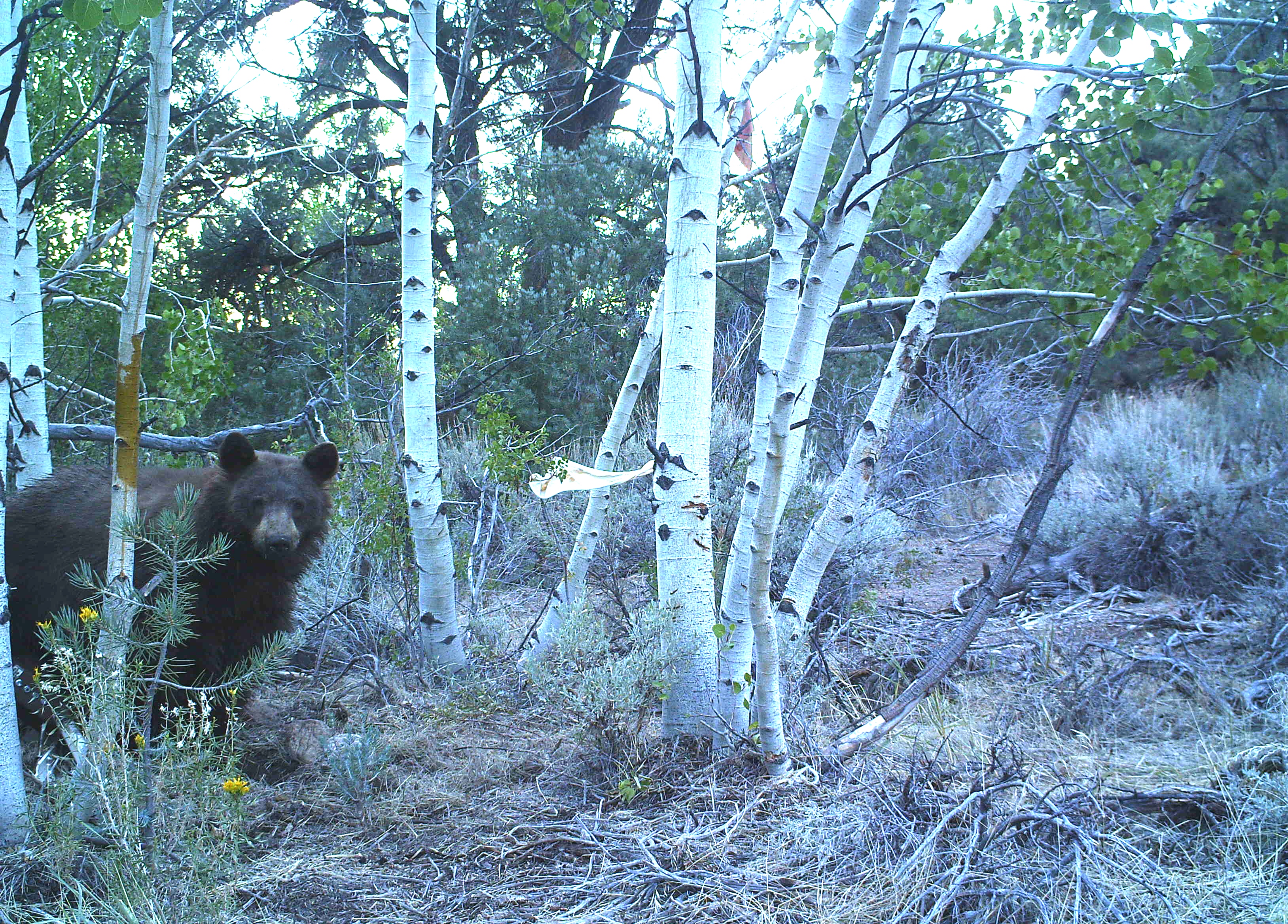 CBC postdoctoral fellow Dr. Rae Wynn-Grant blogged from the field during her research on the impacts of human activity on landscape use, habitat suitability, and habitat connectivity of black bears in Nevada.
July 2016
SciCafe Explore21: Cuba
Cuba is the largest island in the Caribbean and home to an astonishingly diverse and unique set of animals and plants. CBC Director Dr. Ana Porzecanski and colleague Dr. Angelo Soto-Centeno discussed their recent expedition to Cuba and the new avenues for scientific collaboration on the island at the museum's SciCafe event Explore:21 Cuba.
SciCafe: Explore21 - Cuba - Transcript
Ana Luz Porzecanski (Director, Center for Biodiversity and Conservation, American Museum of Natural History):
The first question and what I really wanted to start with is why Cuba. Why were we interested in going to Cuba? And without question a lot of eyes on Cuba right now, and it is an island nation that had an outsized role in world history and politics. It is also interesting to many because of its old cars, its big cigars, beautiful architecture, amazing music. This is the Cuba perhaps that many people expect; the kind of postcard view of Cuba.
We were interested in Cuba because of its biodiversity. And perhaps wanted to show you some of the Cuba you may not expect today. A Cuba that has incredible landscapes, starting with amazing mountains, which some people don't expect in the Caribbean. Incredible ecosystems on land like the limestone mogotes formations of Vinales Valley. Incredible ecosystems on the coasts, wonderful wetlands, mangroves, amazing Zapata Swamp where many, many birds migrate to and, of course, incredible ecosystems underwater and also underground because Cuba is full of caves. Really amazing caves. And how can Cuba have all of this diversity of landscapes and ecosystems? Because it's very large. Something that I just wanted to make sure that everything that was here today left with a clear idea of how large Cuba is compared to the other islands in the Caribbean and how close it is to Florida, the United States, Mexico and even Central America.
It's area, at 42,000 square miles or so, about the size of Tennessee. This is a pretty large island.
Angelo Soto-Centeno (Post-Doctoral Research Fellow, Division of Vertebrate Zoology, American Museum of Natural History):
It's good to point out as well that we often think of Cuba as Cuba the island, but Cuba is a gigantic archipelago-
Porzecanski:
Exactly.
Soto-Centeno:
-of thousands of little keys and islands that surround it. And those islands really promote a ton of speciation events and promote really high diversity that we find in this group.
Porzecanski:
Yeah. More than 4,000 islands and keys is what composes the Cuban archipelago. And this incredible diversity of geology and ecosystems and landscapes created over time - gave rise to this unique biodiversity in Cuba, especially remarkable were some of its giant animals that lived there 30 to - 1 million to 10,000 years ago. For example, the Cuban ground sloth, which was fairly large and was the size of a bear or even bigger.
Soto-Centeno:
Slightly bigger. You can actually go see this specimen. It's in the Fossil Mammal Hall on the fourth floor.
Porzecanski:
Exactly. This particular skeleton-
Soto-Centeno:
Close to that really tall, giant sloth. You just go to the corner and you'll see it there.
Porzecanski:
Exactly. And even though many of these remarkable large species that develop giant forms in this island that went - even though they went extinct, there's some remarkable biodiversity still there, all the way from invertebrates like the painted snails, the Polymita snails that are endangered because of trade and exploitation. The anoles of Cuba are also famous because they diversified into many different forms to fill many different kinds of niches and habitats. I was waiting for the aww. Monte Iberia frog - the smallest frog in the western hemisphere, or as our friend-
Soto-Centeno:
In the northern hemisphere.
Porzecanski:
In the northern hemisphere. As our friend Luis Diaz likes to say, "If it's really hungry and scrawny, perhaps the smallest one in the world." Amazing little frog. That's an adult. Also some large critters and reptiles like the Cuban crocodile, also endangered and vulnerable in Cuba at the moment. Mammals, there are some remarkable mammals that Angelo is speaking more about, but the hutias, are a unique group of rodents found throughout the Caribbean, arboreal and have diversified quite a bit in Cuba.
And the birds. The birds are really special. They're my favorite. This is my favorite of all the Cuban birds; the Cuban Tody found only in Cuba. And so if you look at this table, what you can see here is the kinds of animals and the proportion of species on the last column that is endemic to the island. That means only found in Cuba. These numbers are quite remarkable. For example, for amphibians, 95 percent of the species found only in Cuba and nowhere else; for snails, for mollusks and others. Really, really remarkable levels of endemism.
The plants don't stay behind. They're also about half of them found only in Cuba. So, one of every two plants in Cuba is found there and only there. And of those evaluated, about half of those are threatened; over 2,000 species. Several have gone extinct already. And some are known by one individual of undisclosed location that the botanists guard very closely.
So, a real interesting fauna and flora, and I would like to say that because all of this diversity has benefited from a wonderful commitment on the part of the Cubans to protect their biodiversity. They have a robust system of protected areas. Of course, like all protected areas in the world, they need more support. But they have done a remarkable job in the face of many challenges to protect their biodiversity.
And there is a bit of a myth that this is an accidental Eden, and I would like to say in our opinion - in my opinion - it's really a combination, yes, of political circumstance, but also of strong commitment and huge effort on the part of the Cubans to maintain some of these ecosystems. And Cuba's biodiversity is connected. This is a really important point.
What you're looking at here is bird migration. These tracks that you see here are tracking ospreys as they migrate from North to South America, stopping always in Cuba. So, they've been traveling there for years.
And the museum has also been traveling there for years. We've had a really long history of collaboration with Cuba. We had a feature about this in the Rotunda magazine, for those of who are members and receive that publication. And you can see on this map that our collaborations start in the 19th century with expeditions to the southern part of the island in the 1910s, to the northern side of the island, spanning geology, paleontology. Even today we have a long collaboration that colleagues at the museum are leading on crocodiles and other coastal wildlife.
And a remarkable expedition in 1986 that was one of the last reports of the Ivory-billed woodpecker. And what we're here to talk about today, last year in 2015, a groundbreaking joint expedition to Humboldt National Park. This was part of Explore21; an initiative of the museum to lead expeditionary work that is making use of the latest technology and applied to real-world problems and collaborative that has taken museum scientists to Papa New Guinea, to the Solomon Islands and now to Cuba.
And the goals of our trip were to merge inventories of biodiversity with capacity development to, one, document animals along elevations in Humboldt National Park, which hadn't been surveyed in a good couple decades by such a large and multi-disciplinary group of people, to also survey spiders and lizards around the island - and their blood parasites - and finally to strengthen academic collaborations and exchanges for research and training.
And it would have never been possible without the collaboration of our Cuban partners, the National Museum of Natural History in Havana, Cuba and Humboldt National Park. In particular, Natalia Rossi, whom I've highlighted here, did all the coordination and logistics, and Gerardo Begue who is the sub-director for the park, really moved Heaven and earth to make it all possible.
And this was a large expedition. You needed a lot of people to keep a large group of scientists and technicians fed and productive around the clock. Because we were working around the clock.
So, we started in Havana, and we headed east all the way to Guantanamo, about 600 miles. And this trip shouldn't take this long, but it did take a long time. It was two full days on the bus.
Soto-Centeno:
We stopped for coffee on the way like 70 times?
Porzecanski:
Yes. I have a picture of that. And we did stop to sleep.
Soto-Centeno:
Cuban coffee's great.
Porzecanski:
We did stop to sleep. What happens is when you leave Havana there's a large multi-lane highway, which is largely empty because there's not that many vehicles circulating on this highway. When you get to about the middle of the country, that highway becomes this. The Carretera Central. And so it's slow progress. It's a good time for learning Cuban songs and getting to know each other.
After two days on the bus we arrived to be formally received at the Ministry of the Environment Offices. We're not feeling very ready yet for a formal meeting, but that's what we had to do. And meet with some of the officials from the central government, from the department, and get a night's rest, get all of our gear together and, finally, head up to the park to this green area you see here.
I just want to point out - and then I'll hand it over to Angelo - that this is a view from space of Parque Nacional Alejandro de Humboldt, which is the greener area here. You can see all of that orange/beige area on the north is a mining operation. So, you can see that the border of the park is actually quite well delineated there. This is how protected areas are helpful and really work. So, the park itself is the green area. It's inside a biosphere reserve. And the triangles indicate the three localities we went to. So, Angelo, take it away.
Soto-Centeno:
Absolutely. It's really good to point out - thank you Ana Luz. Excellent. It's really good to point out that not only it does look green - I mean, this is the largest protected area in the entire Caribbean. And that actually also shows a great potential for finding new biodiversity and new surprises that are completely new to science.
We traveled to three localities, as we kind of already spoiled it for you, and generally our method of transportation to get to Guantanamo was the bus. From then on within the park we actually get in this Russian-era Jeeps that could fit probably six to eight people at a time plus gear. And these Jeeps were amazing. I mean, they would never ever break down. But not only that, they were terribly uncomfortable.
Porzecanski:
Yes. I had some bruises just from sitting in the back.
Soto-Centeno:
It was insane. So, we travelled all packed up in this little sardine cans, and the first site that we visited was Cupeyal del Norte, which is on the west side of the park. It's the triangle that you will see on your far left over there. And it's called Cupeyal del Norte because this place is riddled with cupeyal trees. And cupeyal trees are really special. They're really nice, hard wood. But in addition to that, they're really interesting because the Cubans back in the day, they would use the leaves of these trees and they would scratch notes, and then pass them along. And they used them as a method of communication - communicating with each other.
Porzecanski:
During the revolution against the Spanish.
Soto-Centeno:
Yeah, this was like late 1800s kind of situation.
Porzecanski:
Clandestine messages.
Soto-Centeno:
Generally, at Cupeyal del Norte this is what we have found. It did meet my expectation, coming from an island myself. I'm originally from Puerto Rico, so I'm very used to this kind of ecosystem. So, we see very dense forest, as we saw from the satellite map, but also super interesting topography. This was the largest site that we - or the highest elevation site that we visited, but it was only about 700 meters up there.
And because we came, fortunately, in the rainy season, we also - in addition to our Jeeps - had to call the artillery, and then we brought in this tractor in which we loaded up all of our gear in a wagon, and then-
Porzecanski:
And half of the guys.
Soto-Centeno:
Yeah, exactly. We hopped on top, and then started skimming up the dirt roads all the way down to our first site. And when I'm saying - this thing was super slippery. I took this photo laying on top of our gear. And just to give you a little bit of a perspective, I want to bring you to what we experienced. Imagine that you're in Cuba hanging out with us, and this is us. Six or eight people going in and out of Cupeyal del Norte on this conditions. You cannot hear this, but in the background you can hear "Benito! Benito!" That's the driver of the Jeep. These guys were excellent.
Porzecanski:
Yeah. Everybody was cheering him on. And when we were coming back - I think I can give this away, but we actually were followed by a bunch of oxen in case the Jeep were stuck.
Soto-Centeno:
Absolutely. Totally prepared.
Porzecanski:
They brought all these oxen with them, yes.
Soto-Centeno:
But once we get to the top of the hill we are encountered with this really nice flatland. The flatlands - the park rangers have actually developed and cleaned up quite a bit and built all of this houses, if you may, that allow us to at least get some facilities to set up a little lab. We also had a kitchen with park cooks who, as Ana said, kept us fed throughout. I mean, sometimes I had to turn down food there was so much food around. It was intense. And we also had our sleeping quarters that were not terribly comfortable either. Just probably as comfortable as the Jeeps. But then at least they actually kept a roof over our heads for all the rain that actually was going on during those days.
Porzecanski:
Yeah, the worst thing about those sleeping quarters was that because scientists were working around the clock - as an ornithologist I would get up at 5:00 in the morning. I was tired by the time it was night. Then he was getting up to look at-
Soto-Centeno:
I work with bats. I was like all night up, and then people -
Porzecanski:
And the herpetologists just wouldn't stop. They would just be on all day long: 4:00 in the morning having discussions right next to my tent.
Soto-Centeno:
No, it was pretty fun. It was a lot of interaction, and that made this for a really excellent trip, as a matter of fact. But in terms of the sites that we visited, I mean, everything was very dense forest. So, every once in a while, besides the roads, this is what we saw in terms of forest. Little trails we'll cut through some of the forest paths and all the scientists that were there collaborating took advantage of this trails to go and document all of the biodiversity of the region, like we will see here. [Unintelligible], the ornithologist from the Museum of Natural History in Havana, mist netting birds in this trail.
The second site we visited, it was in the sector of La Melba. This is a triangle that you will find there in the center. And this was actually quite different of a site. So, for the first time after all - I guess about eight days or something like that, being completely isolated in Cupeyal del Norte, we show up to this small town; perhaps a little bit over 150 people. And this is a forest town. This is very, very typical on situations like that where there's a small community that lives there. The community school [unintelligible].
The community was great. The field facilities not as great. So, as you can see, we had tons of buildings. Now, we had to cram up to 14 scientists in little bedrooms that were - I mean, two little bedrooms that were not bigger than my apartment here in Manhattan. But one of the things I discovered there - now that I actually got to interact with some of the locals - was their true connection to nature. People to live in the middle of a park, it's like quite amazing. And we got to experience that firsthand.
As an example, I brought this picture that I took. Across from the field station there's this field station turnaround, and we actually meet local school kind of thing. And to show you a little bit of that connection, their school has on top - I don't know if you can spot it really well- has a little message that says "Todos unidos por un bosque eterno," which in English that means everybody united for an eternal forest. You would ask kids that were in grade school there, and they knew all about their endangered solenodons. They knew all about the names of the snakes. And that connection is sometimes really hard to see in kids nowadays. I thought it was actually quite impressive and, honestly, reminded me from when I was growing up in the country in Puerto Rico.
This site was a lot lower elevation. It's about 300 meters or so; a very typical, moist, tropical forest from the Caribbean. So, we actually sampled organisms and document organisms from all sorts of riparian zones, as well as some of the higher elevation mountain areas.
Lastly, we dropped down in elevation quite a bit more, and we're going to meet in this triangle that is all the way to the right, close to the coast. And this is our third locality. It's in the - it's called Baracoa. And specifically we stayed in a small town called Bahia de Taco. And we are arriving in this place. We were welcomed by a beautiful sunset as we showed up. We kind of like sat there and I was like - after driving for six hours on a crazy dirt road, I mean, I'll take this any day. But our field site also was really nicely set up. To your right you will see our sleeping quarters. Unfortunately, I don't have a broader picture of this like at the beginning.
Porzecanski:
I remember the park's sub-director told us that they organized the trip so that we would go from rougher conditions to better conditions as the trip progressed. Because some of them were there for five weeks.
Soto-Centeno:
I'll tell you that was very appropriate because after a week everybody becomes cranky. There are so many days you can go without a shower, right? But, anyway, it was a perfect setup. And the common theme around all the scientists and among the collaboration that we had was a friendship and collaboration per se. I mean, this was a really amazing team. And for being so long together and seeing each other's faces, you end up being almost like brothers and sisters. I mean, it was excellent. One of the best expeditions I've ever been.
But in addition to have this super nice facilities, the park staff also were kind enough to transform their visitor center into a little lab facility that we could use to work. And it was actually kind of like a mixed blessing because we had a really nice place to work, but at the same time buses and buses of tourists actually would go out, bust through the doors like, hey, give me a tour. As a matter of fact, Bahia de Taco, it's a very common tourist spot. And many people from Europe actually would go by and they can actually get paid tours of the mangrove bay that you saw, as well as some of the trials up a little bit on the hills.
And generally it's a bigger town. It's the biggest town we actually went to work in. And it was a little bit kind of like disturbed, a very different kind of environment. Nonetheless, it was just absolutely productive as well. So, Ana mentioned we had a really diverse team, obviously, super dynamic. So, we had groups on every major vertebrate group. For example, we have some people working with birds. We have amphibians and reptiles. We have people working also on mammals. But as well we have a bunch of people working with invertebrates; things like land snails, arachnids, butterflies, you name it.
Porzecanski:
Cockroaches.
Soto-Centeno:
Cockroaches, especially.
Porzecanski:
Cockroaches - lots of unique cockroaches in Cuba it turns out.
Soto-Centeno:
And I will actually go through a little slideshow of a couple pictures to see - or give you an idea of what we actually got to see or not see in this particular case.
Porzecanski:
Yeah. So, the Ivory-billed woodpecker, Cupeyal del Norte was the last site where - the last locality where it was seen and recorded. And so we had hopes that since we had a large team of people we might be able to look for it. So, together with some of the other scientists: Paul Sweet and Arturo Kirkconnel and others.
We did some long treks listening and calling for the bird, but unfortunately no response, no sign of the bird. And so it is feared extinct in Cuba. This was a small kind of survey for how large the territory is. So, some people still hold out hope. But it was one of the saddest moments for me, to be honest, to be in the silent forest and mimic the beating of the Ivory-billed woodpecker on the woods, and then just listen and hear absolutely nothing. It was very poignant.
Soto-Centeno:
But let's not leave this on a sad note. We also documented a ton of really awesome endemics. For example, this Oriente Warbler that we saw very, very frequently. We also saw my personal favorite, the Cuban Pigmy Owl. This things is no bigger than my hand. It's amazing.
Porzecanski:
Adorable.
Soto-Centeno:
It's also very ferocious predator, diurnal predator of little birds. As well as something that you may like because it has a ton of colors like the Cuban trogon.
Porzecanski:
The national bird of Cuba, has the colors of the flag.
Soto-Centeno:
In terms of the reptiles and amphibians, we also see quite a bit of really interesting diversity. The Caribbean is very, very famous for its diversity of anolis lizards. And Cuba, it's actually a great playground to go find them. For example, this endemic Jatibonico Anole. We also see a species of endemic galliwasp. We were able to also document the endemic Cuban giant pencil and also one of my favorite in terms of herps, the Cuban boa. This is the largest snake in Cuba. And it's one of my favorites because it really loves to hunt bats. It actually will rest at the entrance of a cave, waiting for bats to come out at night and will hunt them just to have a meal.
Porzecanski:
Out of the air.
Soto-Centeno:
Pretty much. They can pretty much hang on branches or at the entrance of caves to do this, and it's a really interesting physiological thing for these guys to hang with their head down for so many hours. Which leads us to my personal favorite group, the mammals.
Porzecanski:
This is when I leave and you just talk for hours.
Soto-Centeno:
Yeah, exactly.
Porzecanski:
Okay.
Soto-Centeno:
I hope you brought a pillow. Anyway, people tell me you study mammals in the Caribbean? Why do you do that? There's no mammals there, right? Most of the native mammals remain in the Caribbean throughout are either hutias or bats. A couple islands have endemic giant solenodons; these big insectivores. And we did document a couple species of hutias. But generally I focus on the bats. I've been working with bats for a few years. And this is generally what we saw.
Generally, when you go out in the field and look up you see a column of bats flying by. This is in real speed. These guys are super fast. And often we follow these columns of bats and we end up in places like this where large colonies of bats roost, sometimes in the hundreds of thousands. And we went around just setting up mist nets throughout. We had brought examples of these as props. They're set up in the back. We're going to chat about them a little bit later.
We can set up harp traps at the entrance of roosts. And also we can use hand nets to go inside the cave and actually capture these things in the hand. The example that I have here is a Jamaican fruit bat. It's a very common bat throughout the Caribbean and the neotropics. Nonetheless, a super charismatic species. Check it out how it moves. Pretty adorable little fellow.
But in addition to these guys, we also got Waterhouse's leaf-nosed bats, which are super great. The big ears make it a real flash. The little guy that we have right here behind me - I don't know if some of you can see it. It's a matter of fact very likely the smallest bat - So, this is about 2.6 grams. Only two - 0.2 grams heavier than the smallest bat in the world. And these guys were all over the place. We also documented nectarivores like we see on the left, and the Cuban fig-eating bats; a local frugivore. We have Cuban flower bats and everybody's favorite the Ghost-faced bat. I'm going to move away so everybody can see it. This guy over here has the most interesting face of all the bats that we actually caught.
But I'm here also to tell you not only about the fun stuff we caught. I'm going to put everything into perspective. And in this graph, what we're looking at are generally the patterns of the species diversity that we know for Cuba in terms of the blue bars. And the yellow bars represent the diversity that we were able to document in Humboldt National Park. So, we see that at least 30 percent of the amphibians, 20 percent of the reptiles, 10 percent of the birds and a whopping 43 percent of all the mammals that exist in Cuba we could find them in this park.
Porzecanski:
In just a few weeks. You have to remember, this is relatively rapid inventory.
Soto-Centeno:
But I like to highlight the mammals because these results are actually quite impressive. Again, in the blue bars these are the total number of species known for Cuba. But in this case, it's set per site. So, these are the known species that were previously known, or before we went there. And for each of the localities that we visited, in terms of mammals, we were able to - in some cases - triplicate the number of known mammals for these localities. This is actually quite amazing. But look at also these numbers. We got three different species of spiders. We have 23 new records for the park in terms of cockroaches; potentially about eight new species. One-hundred-fifty-
Porzecanski:
Aren't you all excited about that? You should be.
Soto-Centeno:
-different butterflies. This is crazy. And in terms of the land snails, we have 18 different species. Eight new records for the park. All of this diversity that we're talking about generally highlights the importance of actually having Humboldt National Park as a center for biodiversity not only for Cuba, but also for the entire Caribbean as the largest reserve that we actually see today.
Porzecanski:
And have continued exploration.
Soto-Centeno:
I mean, I'm bound to say visiting three sites for three week, drop me there for three months and we're going to beat all these numbers any time. But in addition to this we did quite a bit of other work, which Ana will talk about in just a second.
Porzecanski:
Great. So, I just wanted to say that we also did a lot of training and we were trained by the Cuban specialists in field collecting, in non-invasive sampling for the park staff, for the forest rangers, and taught three courses. Angelo taught a course. I taught a course. Others taught a course. This is a picture from one of the courses that took place at the National Museum of Natural History in Cuba.
And so what's next? Well, we would like to do another expedition. This one we'll sample across the island and focus on lizards, their blood parasites, as well as arachnids and-
Soto-Centeno:
All sorts of invertebrates.
Porzecanski:
Yes. All sorts of environments. And the other exciting thing that's coming up is an exhibition on Cuba right here at the museum that will open in November. I have the pleasure of being one of the curators of that exhibition. And so will happy to questions. I won't say much more today. But it will cover both nature and culture, and it'll be amazing. It'll be here for nine months. So, we just wanted to end with a special acknowledgment to a colleague.
Soto-Centeno:
On a very, very special note, to formally acknowledge the greatest mammologist of the Caribbean - and not only that, an excellent colleague, as well as a great friend, who at 88 years old, he volunteered to go out and be my personal counterpart or my personal partner in the field to go catch bats. Gilberto Silva Taboada had his birthday for which we had a giant pig roast for him in the field. It was amazing. So, we would like to send a very special thanks to Gilberto Silva today.
Porzecanski:
Yeah, and he's ready for the next one, I'll tell you. So, thank you all of you.
July 2016
Blog post: Art and Participatory Modelling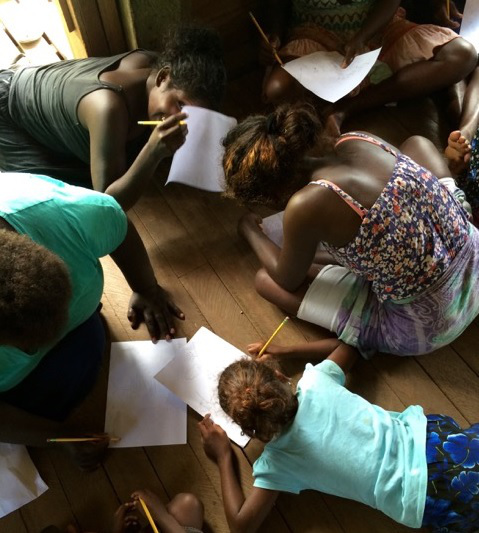 What can art contribute to participatory modeling? Over the past decade, participatory visual and narrative arts have been more frequently and effectively incorporated into scenario planning and visioning workshops. Read more in the Integration and Implementation Insights blog post by Hara W. Woltz and the CBC's Chief Conservation Scientist Dr. Eleanor J. Sterling.
June 2016
Interactive workshop on food systems teaching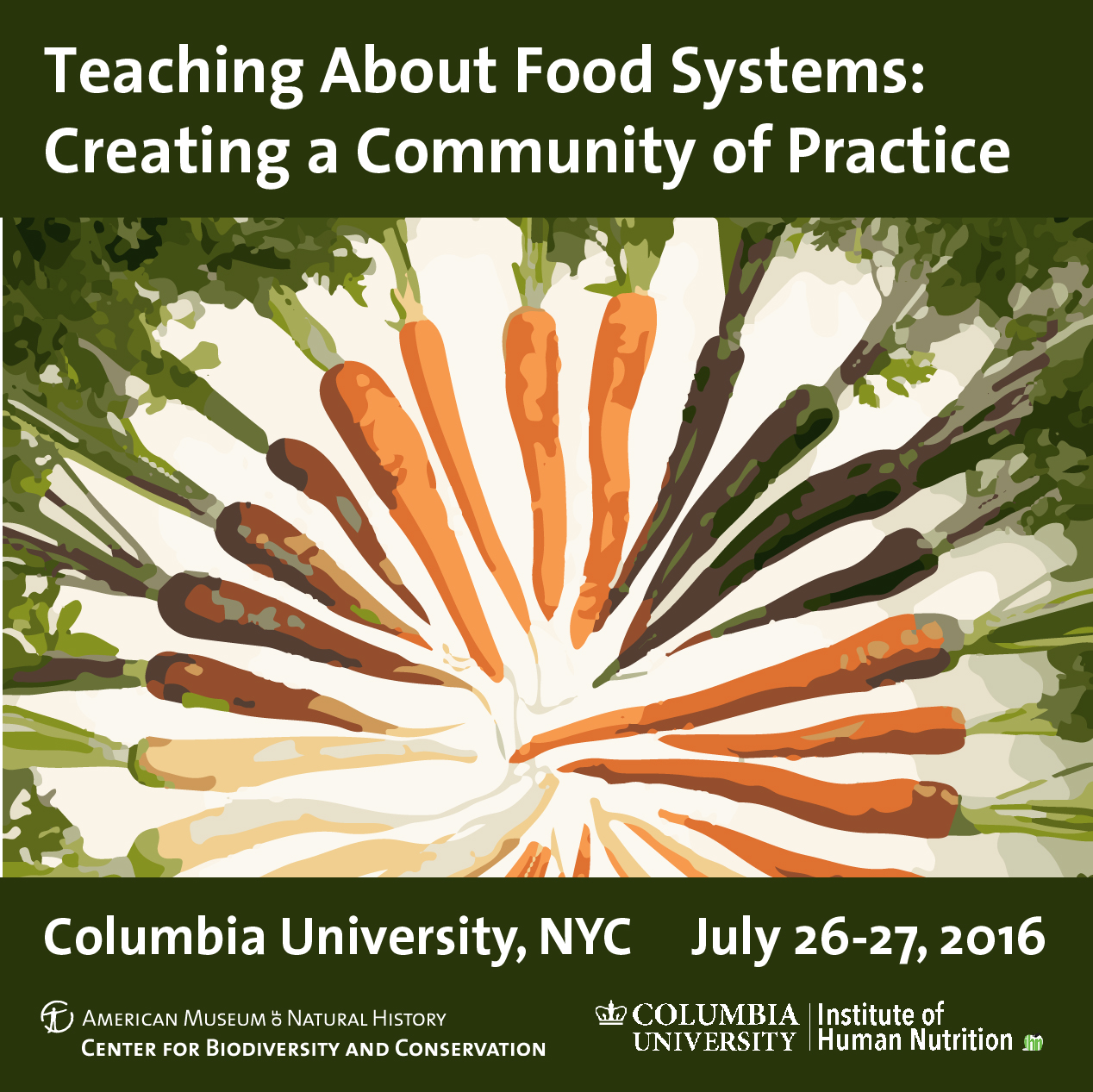 Do you teach or want to teach about food systems using cross-disciplinary systems thinking? Join us at Columbia University in NYC on July 26 & 27 for a workshop on food systems teaching.
We will gather for a full day of panels and presentations on existing work and lessons learned, and a second day of collaborative exchange workshops. The primary purpose of the event will be to 1) create a community of practice of people working on developing and implementing curricula in food systems courses, 2) review and develop materials using systems thinking frameworks in teaching about food systems, and 3) share or develop assessment tools on student learning in systems thinking.
June 2016
Recent Publications
Can we do more to develop data analysis skills in undergraduate conservation students? The CBC's scientists along with colleagues from around the country developed teaching materials to promote data analysis skills in college students and assessed performance before and after their use. Students improved their skills in a single semester while also learning about ecological principles!
CBC researcher Dr. Mark Weckel's paper "Urban Conservation: the northeastern coyote as a flagship species" uses the natural history of this wild canid as a lens by which to approach and understand the issues and challenges that face the emerging field of urban conservation. It was recently chosen as the Editor's Choice for Landscape and Urban Planning's 150th volume.
December 2015
Meet the Scientist
CBC Director, Dr. Ana Luz Porzecanski on her interest in science and the exciting work of the CBC.
September 2015
Blog series: From the Field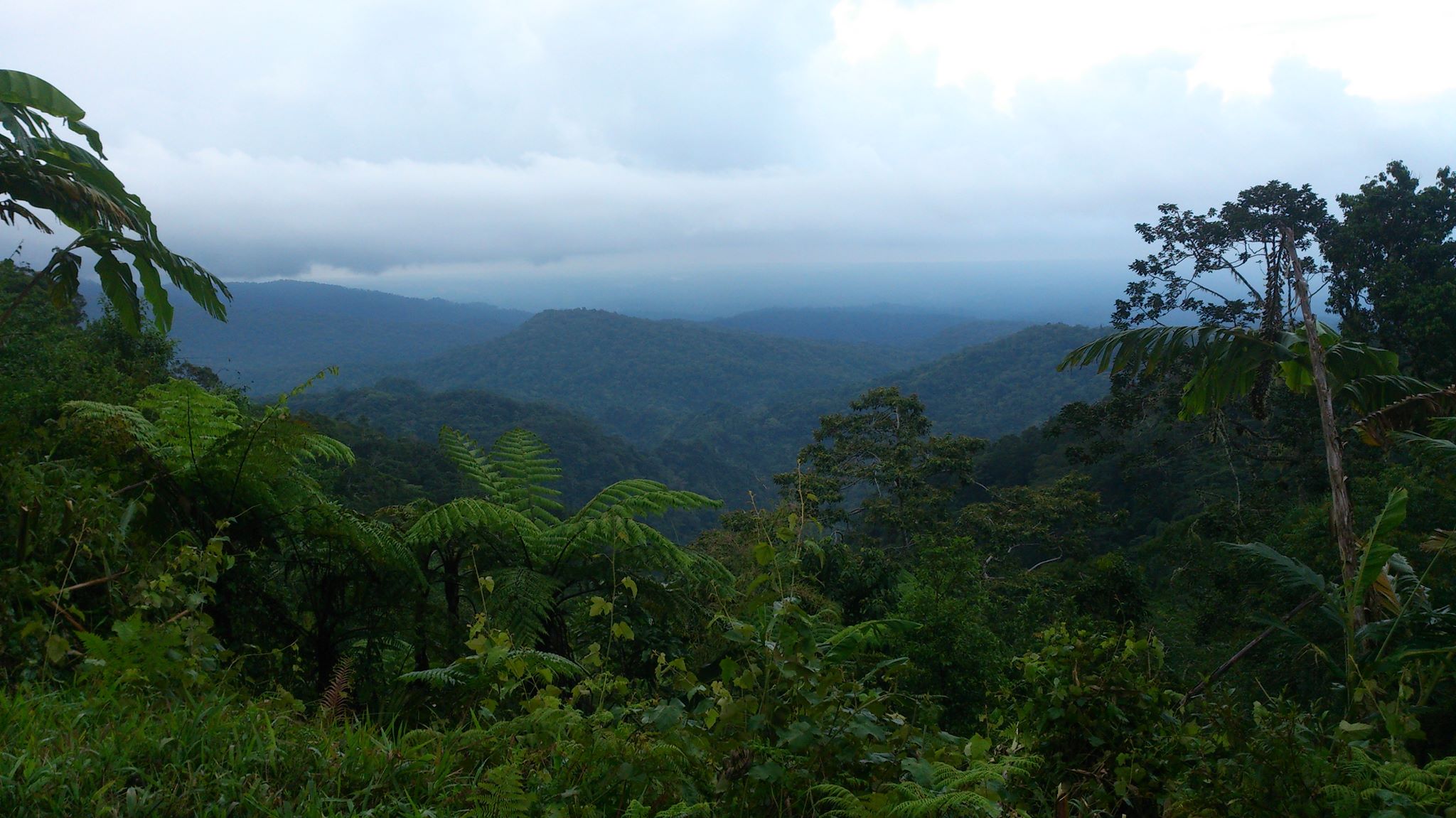 Dr. Chris Filardi, Director of Pacific Programs at the CBC, blogged from the field during the AMNH expedition to the remote highlands of Guadalcanal in the Solomon Islands.
September 2015
Blog post: The Link Between Conservation and Nutrition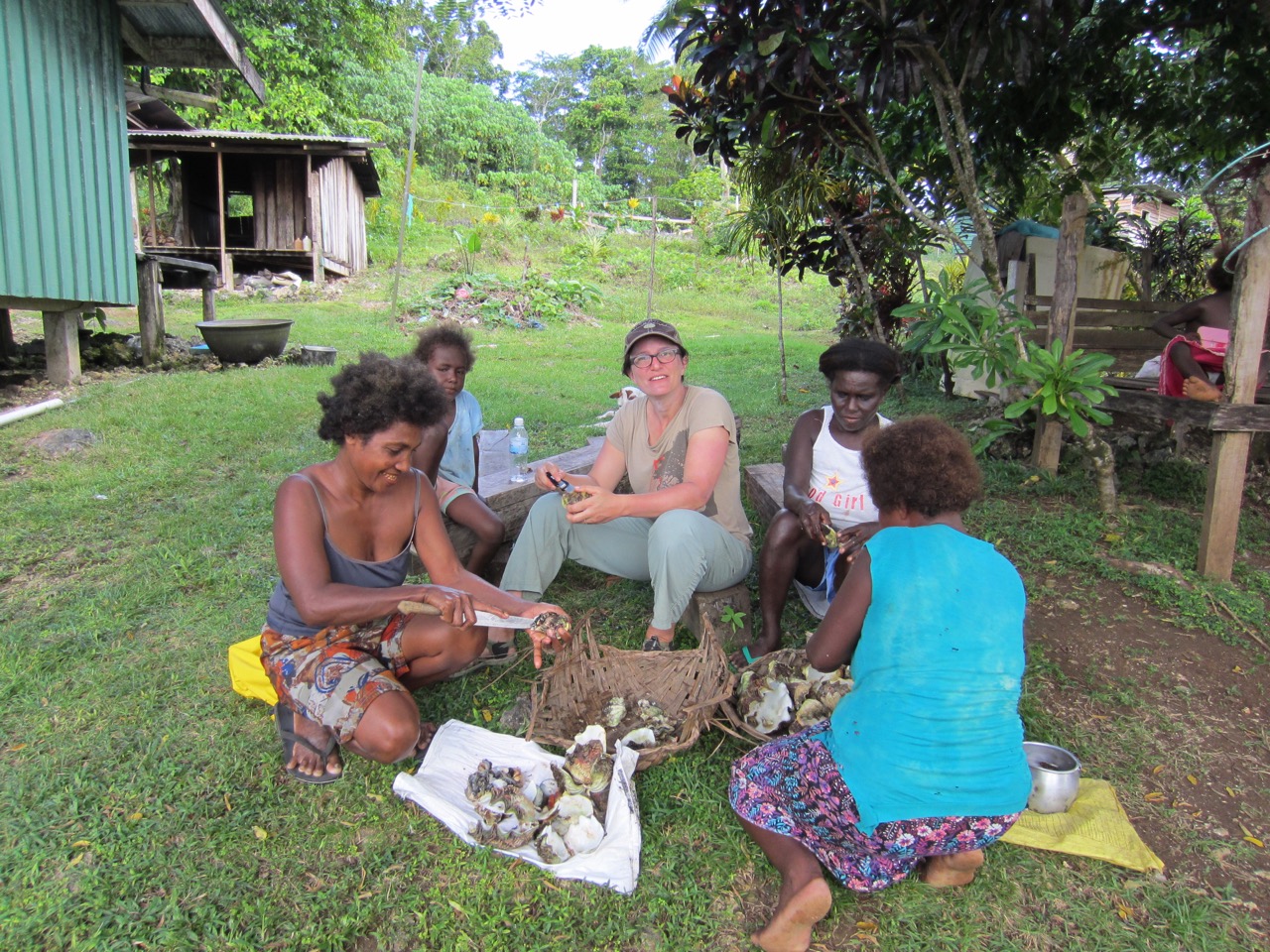 Dr. Georgina Cullman, Postdoctoral Fellow at the CBC, blogged from the field during this summer's expedition to the Solomon Islands to do research on the relationship between food, nutrition, and the environment.
July 2015
Blog series: From the Field
Dr. Mary Blair, Assistant Director for Research and Strategic Planning at the CBC, blogged from the field during this summer's expedition to Vietnam to survey lorises.
July 2015
The National Science Foundation highlights the CBC's work in Vietnam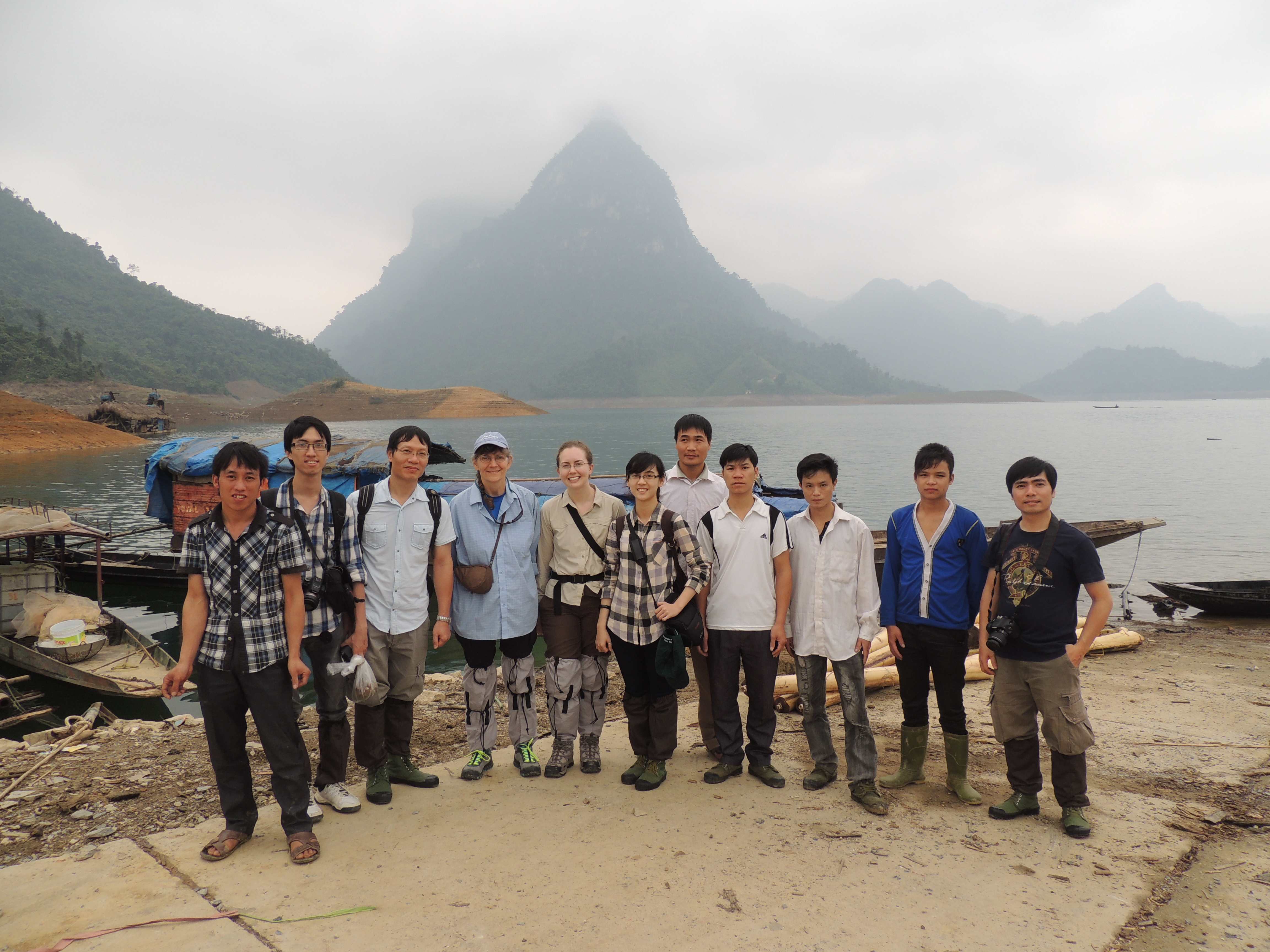 On the occasion of the 20th anniversary of resuming diplomatic relations between the United States and Vietnam, the National Science Foundation (NSF) is highlighting the CBC's biodiversity and conservation work in Vietnam, which has been ongoing since 1996, on social media.
Check out our work on NSF's blog and in NSF Discoveries News.
January 2015
Blog series: From the Field
Dr. Felicity Arengo, Associate Director of the CBC, blogged from the field during the 5th International Flamingo Census in South America this past January.